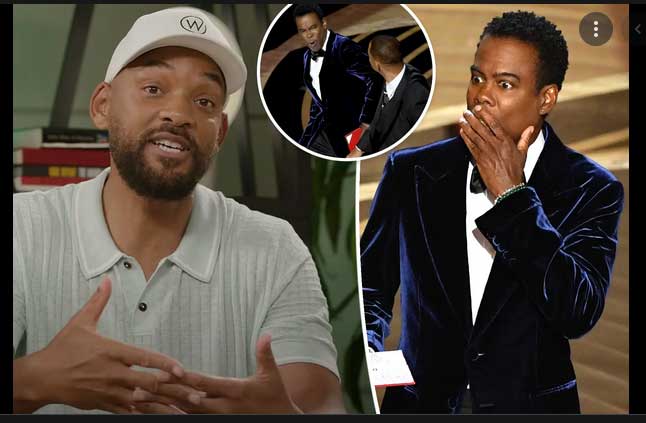 In an apparent reference to Will Smith's apology on Friday, comedian Chris Rock said he was "smacked by Suge Smith" and that a punch in the face hurts more than scathing words. Rock, 57, made the remark on Friday during his Chris Rock Ego Death World Tour in Atlanta, where he claimed that everyone's trying to be the victim even where the real victims know the truth.
"Everybody is trying to be a f—ing victim," Rock said. "If everybody claims to be a victim, then nobody will hear the real victims," Rock said. "Even me getting smacked by Suge Smith…I went to work the next day, I got kids. Anyone who says words hurt has never been punched in the face."
For perspective, Suge Knight is the former CEO of Death Row Records who is currently serving a 28-year prison sentence for voluntary manslaughter. He is a big fellow, and Rock was apparently comparing the slap he got from Will Smith to what Suge Knight could give with his big frame.
In March, Smith climbed the stage where Rock was presenting the Oscars award and slapped him for making a joke about his wife Jada Pinkett Smith, who is suffering from alopecia. The public assault caught everyone by surprise, and it tarnished Smith's worldwide reputation. Rock had never publicly addressed the assault in any meaningful detail apart from making reference to it at public shows, and Smith only talked at length about it in a video apology.
Smith said he had done a lot of soul-searching since the incident occurred, and that he blames himself for acting so unadvisedly. He said he failed to apologize to Rock immediately after the incident because he was "fogged out by that point" and that everything was "fuzzy". He added that he had made attempts to reconcile with Rock, whose junior brother Tony Rock was his friend.
In the video made available on his Instagram account, Smith apologized to Chris Rock, his mother Rose Rock, and brother Tony Rock, as well as his fans globally.
"Over the last few months, I've been doing a lot of thinking and personal work," Smith said. You asked a lot of fair questions that I wanted to take some time to answer. So I will say to you Chris, I apologize to you. My behavior was unacceptable and I'm here whenever you are ready to talk. Disappointing people is my central trauma. I hate when I let people down so it hurts. If you hang on I promise we'll be able to be friends again."
The Oscar Academy handed a 10-year ban in which Smith must never attend any of its events.