Tesla and SpaceX CEO Elon Musk has asked warring couple Amber Heard and Johnny Depp to move on with their lives given the ongoing defamation lawsuit between the two. Musk, who dated Heard briefly following her divorce with Depp, said on Saturday that "I hope they both move on…at their best, they are each incredible."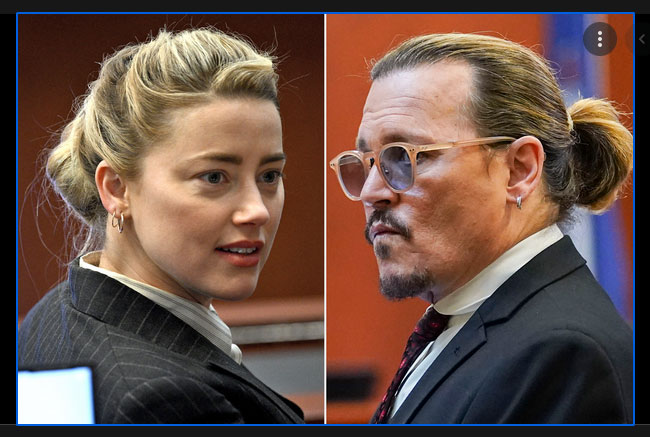 The billionaire technologist was first summoned to testify in the case, but Musk failed to do that because he does not reside in Virginia where the trial is being held, and he cannot be forced to attend the case at the Fairfax County Circuit Court. Heard and Musk had never denied the fact that they dated briefly following her divorce, with Heard saying they met in 2006; but they broke up a few months after.
Depp slammed a defamation lawsuit of $50 million against Heard for an op-ed published in the Washington Post, where she claimed that "I became a public figure representing domestic abuse." Heard became infuriated with the lawsuit and counter-sued Depp for $100 million. The former couple accused each other of domestic abuse during their 18 months of marriage.
Apart from accusing his former wife of abusing him, Depp said Heard continued to engage in an extramarital affair with Musk during their marriage. A crowd of Depp's fans even thronged the courtroom to drum up support for the 58-year-old Pirates of the Caribbean star, demanding that justice must be gotten for Johnny. In one message Depp reportedly sent to a friend, he called Heard "fish market" and referred to Musk as "mollusk".
"Brother, I'm sorry to even ask, but she sucked mollusk's crooked d*** and he gave her some sh**y lawyers," Depp texted. "I have no mercy left of what I thought was love for this gold-digging, low level, dime-a-dozen mushy, pointless, flappy fish market."
Judge Penney Azcarate dispersed the jury on Saturday with orders to reconvene the Tuesday after the Memorial Day holiday weekend. The court will give a verdict on the case next week.