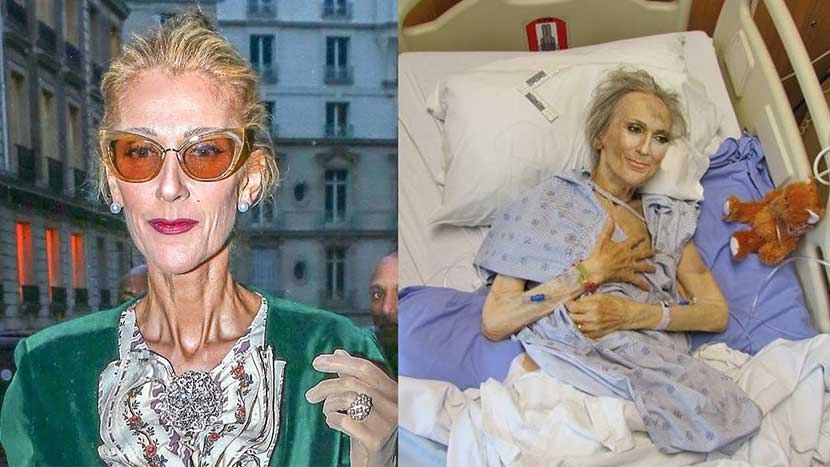 Celine Dion has canceled 42 shows scheduled for her Courage World Tour in Europe. The superstar said she will not be able to perform on stage until April 2024 and that fans who had paid for her upcoming shows this year are to be refunded. She attributed the cancelation to her medical condition, saying her diagnosis of Stiff Person Syndrome (SPS) has not made her perfect to mount the stage just yet.
The 55-year-old singer said her medical team is still evaluating her health and that they believe it is best for her to postpone all foreign tours for now. She apologized for her inability to perform for fans in Europe and said that she looks forward to meeting with them next year. The "My Heart Will Go On" star said "it breaks my heart" that her global fans have to wait endlessly to see her perform again.
"I'm so sorry to disappoint all of you once again," Dion wrote on Instagram on Friday. "I'm working really hard to build back my strength, but touring can be very difficult even when you're 100%. It's not fair to you to keep postponing the shows, and even though it breaks my heart, it's best that we cancel everything now until I'm really ready to be back on stage again. I want you all to know, I'm not giving up…and I can't wait to see you again."
Dion was diagnosed with Stiff Person Syndrome in December 2022 and the condition affected her ability to use her vocal cords effectively. SPS is a neurological disorder that causes massive muscle spasms and debilitating stiffness. It is a rare and incurable neurological disease that affects one person out of one million people. Johns Hopkins Medicine said it is triggered by sudden movement, cold temperature, or unexpected loud noises among other environmental factors.
"I've been dealing with problems with my health for a long time, and it's been really difficult for me to face these challenges and to talk about everything that I've been going through," Dion wrote in December. "The spasms affect every aspect of my daily life, sometimes causing difficulties when I walk and not allowing me to use my vocal cords to sing the way I'm used to. I have to admit it's been a struggle. All I know is singing, it's what I've done all my life."
She was on her Courage World Tour across North America and had performed 52 shows before the COVID-19 pandemic halted her performances in March 2020. For the Europe tours, she would have commenced the shows in Amsterdam in August 2023 and end up in London in April 2024.  For this year, she was billed to perform in the Netherlands, France, Denmark, Norway, Sweden, and Finland; and for 2024, she was scheduled to perform in the Czech Republic, Poland, Switzerland, and the UK.