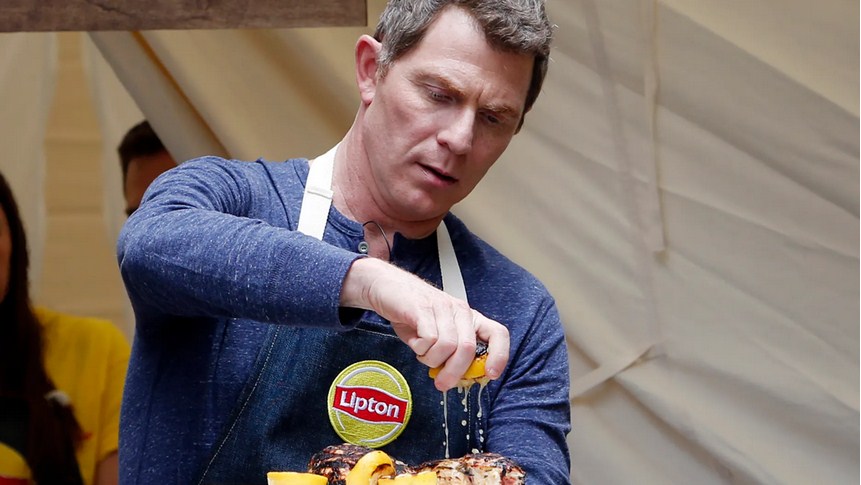 Celebrity chef Bobby Flay is exiting Food Network at the end of this year after 27 years. Variety reported that he is parting ways with Food Network over a disagreement with money. The iconic taste-maker recorded several successes at the food organization, and this includes owning five restaurants across the United States.
Flay and Food Network had been haranguing over the payment terms for some time, as per Variety. But when negotiations broke down and a period of impasse followed, Food Network left the negotiation table and ended Flay's three years contract. Neither of both parties would comment on the issue just yet.
Since he started working with Food Network in 1994, Flay has gone on to host many food shows which include "Beat Bobby Flay," "Brunch at Bobby's" and "Grillin' and Chillin'". He also featured on high-profile cooking competitions such as "Chopped," "Worst Cooks in America," "The Best Thing I Ever Ate," "Iron Chef America" and "The Next Food Network Star." He also manages "The Flay List" series with daughter Sophie.
Flay is also the author of several cookbooks and the first TV chef to be inducted into the Hollywood Walk of Fame in 2015. He owns Bobby's Burger Palace which is in several states, and other restaurant chains in the country. His first Italian restaurant, Amalfi, was opened in Las Vegas in May. He and his daughter Sophie run the "Always Hungry" podcast.
Although the celebrity cook will be leaving Food Network for good, he is full of appreciation that the network gave him the platform to become what he is today. He revealed on his website that someone predicted he would become a reputable chef one day if he followed his heart.
"I was told by a very wise man once that if I learned how to cook, it could take me anywhere in the world I wanted to go," he wrote. "I wasn't sure what he meant as a 17-year-old kid. Food Network has allowed me to find that answer."
Some of Flay's die-hard fans said he might be able to explore cooking opportunities on video streaming platforms such as Netflix, Hulu, HBO, and HBO Max.