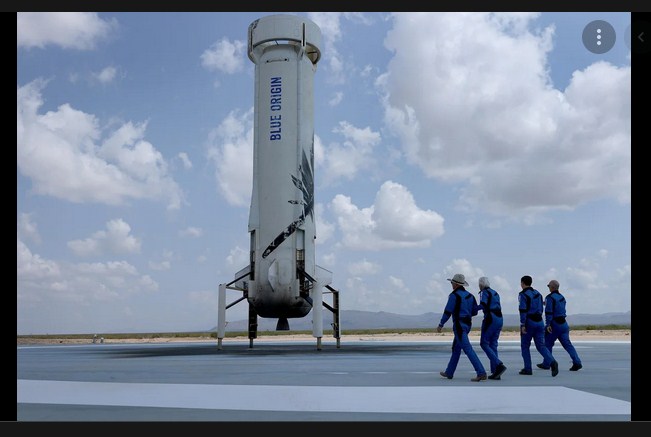 Pete Davidson is no longer going to space after Blue Origin postponed its space flight to March 29. The space company announced that six crew members were scheduled for the flight earlier slated for March 23, but someone else will be picked to replace Davidson. No reason was provided for the Saturday Night Live star's withdrawal from the flight.
"Blue Origin's 20th flight of New Shepard has shifted to Tuesday, March 29," the rocket company announced. "Pete Davidson is no longer able to join the NS-20 crew on this mission. We will announce the sixth crew member in the coming days."
The other five passengers that remain billed for the flight are:
· Marty Allen, an investor and the former CEO of a party supply store.
· Jim Kitchen, an entrepreneur, and business professor.
· George Nield, a former associate administrator for the Federal Aviation Administration Office of Commercial Space Transportation.
· Marc Hagle, an Orlando real estate developer.
· Hagle's wife, Sharon, founded a space-focused nonprofit.
Owned by billionaire Jeff Bezos, Blue Origin launched its space tourism flight in 2021 and the first passengers to embark on the space trip were Bezos, his brother Mark Bezos, space enthusiast Wally Funk, and an unnamed passenger. Star Trek star William Shatner and GMA host Michael Strahan have also gone on subsequent trips.
The space trip is available to anyone who is able to pay for it. It provides space customers with the ability to be in space well above the Earth for 10 minutes. The program's objective is to fly customers to space to enjoy tourism, with a view to flying passengers to space as frequently as possible in the coming years.