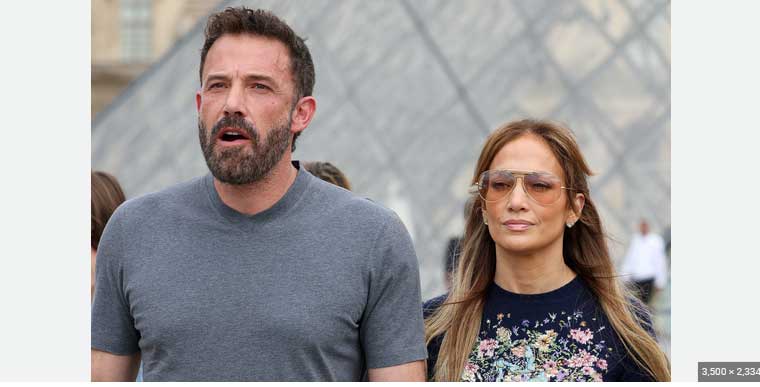 Actor Ben Affleck wowed his internet fans as he spoke fluent Spanish with a Mexican accent. The filmmaker was promoting his new movie Air on La Cadena SER – a radio station in Spain. A Twitter video showing part of the interview conducted in Spanish has been viewed more than 2 million times.
Most people do not know that Affleck speaks Spanish fluently. In past interviews, he revealed that he lived in Mexico for one year when he was 13 years old and filming a movie. This revelation largely explains his Mexican accent while speaking Spanish.
He once said that his daughter Violet studied Spanish in school and he had to brush up on his own skills to stay ahead of his daughter. "I don't mind that I can't do your math homework, but you are not gonna be better at Spanish than me," he joked to Violet sometime ago.
Interestingly enough, Affleck's wife Jennifer Lopez comes from Puerto Rico and speaks Spanish fluently too. This makes them a Spanish-speaking family. Meanwhile, Lopez's former husband Marc Anthony also speaks the language with very fluent ease.
Affleck shares children Violet, Seraphina, and Samuel with ex-wife Jennifer Garner; and Lopez shares Max and Emme with Anthony.
With Affleck's recent Spanish interview video, a fan commented that "Affleck angling to be called Benito with the recent vacancy." The comment was in reference to Puerto Rican singer Benito Antonio Martinez Ocasio – popularly called Ben or Bad Bunny.
One Twitter user said "Word on the street is Ben Affleck is the new Bad Bunny" and another observed "the switch from Ben to Benito." This online banter among fans gives Affleck the new name of Benito.
Talking about his new movie Air, Affleck revealed that he got permission from pro basketballer Michael Jordan before producing the film. One actor played Jordan in the movie. The day of the movie's release is yet to be announced.