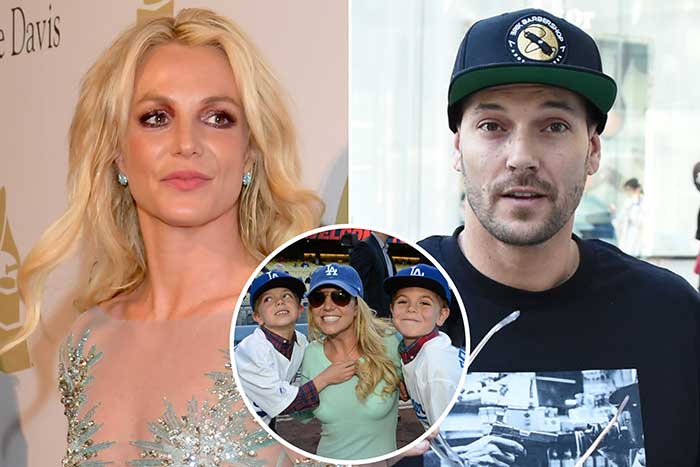 Following the ITV interview and Instagram videos in which Britney Spear's former husband, Kevin Federline, claimed that her children don't want to be with her any longer, Spear's lawyer Mathew Rosengart has condemned Federline for descending so low to post incriminating material online about his former wife and two teenage sons.
As part of his beef with his former wife, whom he married from 2004-2007, Federline also posted old videos in which Spears could be heard arguing with their two sons when they were 11 and 12 years old respectively. In one of the videos, Spears was heard berating her children for not respecting her and for not involving her in their growth and development. Rosengart said Federline was hitting below the belt by posting such videos to undermine his client.
"Britney has faithfully supported her children, and she loves them dearly," Rosengart stated. "Whether he realizes it or not, Mr. Federline has not only violated the privacy and dignity of the mother of his children, he has undermined his own children, whose privacy he should protect. Putting aside his ITV interview, Mr. Federline's ill-advised decision to post an old video of his 11 and 12-year-old children was cruel, bottom of the barrel stuff. It was abhorrent."
The lawyer also added that Federline demeaned himself and violated social norms by cyber-bullying his former wife in a manner that could get him to face a judge in the law court. Rosengart who said he will not allow Spears to be bullied again the way she suffered in the past during her 13-year conservatorship said he is working to ensure that Instagram penalizes Federline for the posts.
"In the meantime, as Britney poignantly said, whatever is occurring between her and her boys should remain private," he said. "We urge Mr. Federline to act with a measure of grace and decency and to cease from publicly discing private matters, which benefits no one."
Although Federline has deleted the offensive videos, he said he would do anything to protect his sons, who are now 15 and 16 years old respectively. "As much as it hurts us, we decided as a family to post these videos the boys took when they were 11 and 12," he said. "This isn't even the worst of it. The lies have to stop. I hope our kids grow up to be better than this."