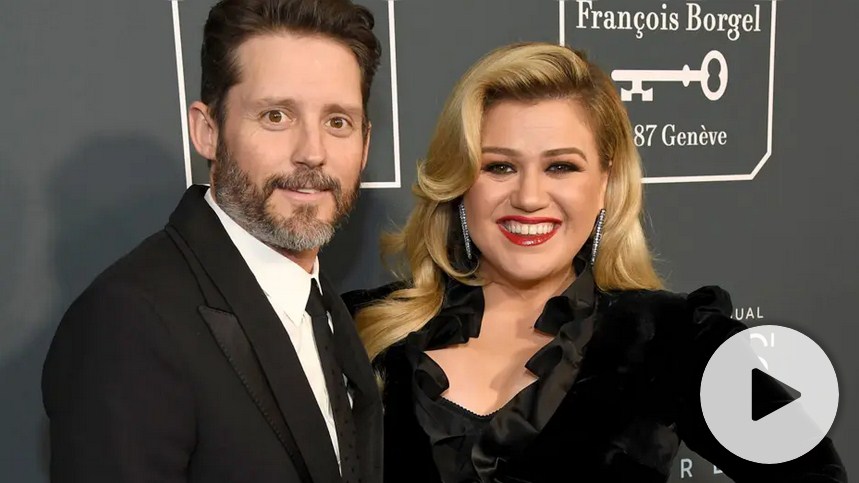 American Idol 2001 winner Kelly Clarkson wants to be single again – and she's getting desperate to be declared single again. The "Voice" coach filed for divorce from husband Brandon Blackstock in June 2020, but has urged the judge to declare her legally single and be freed of her estranged husband.
Represented by Laura Wasser, Clarkson said she wants to be declared legally single and that the other aspects of her divorce may be settled later. According to her, issues relating to child custody, finance, and real estate, maybe settled with Blackstock later – but in the interim, she wants her marriage to be officially over.
But one of the aspects of their marriage that Blackstock is contesting harshly is their prenuptial agreement. Blackstock, 44, said the prenup must be resolved with Clarkson, 39, but the judge has not ruled on the matter and it is still pending.
Clarkson and Blackstock married in 2014 and have two children – River Rose, 7, and Remington Alexander, 5. Since Blackstock moved away from their Los Angeles residence to far-away Montana, the judge granted Clarkson the custody of their children on a temporary basis – although it may become permanent given that their father now lives far away.
The judge also awarded temporary spousal support to Blackstock. The support will expire in 2023 which will mark half of their marriage duration, but the spousal support may also become permanent if other events unfold.
Blackstock was Clarkson's former manager. But what actually went wrong in their marriage remains a matter of wide speculation among their fans. However, the furor generated by the divorce saga has galvanized Clarkson into being more creative. She said she has written almost 60 songs to reflect her marriage ordeal and experiences, saying it drove her creative juices to write more songs.
"It is an insane amount of getting it out," she explained. "I think that's a blessing in itself," adding that "it's such an awesome thing to have that outlet, regardless of whether people hear it or not."
TMZ recently reports that Clarkson bought an impressive new home at Toluca Lake which is closer to her Burbank studio where she films her talk show with Ellen DeGeneres.