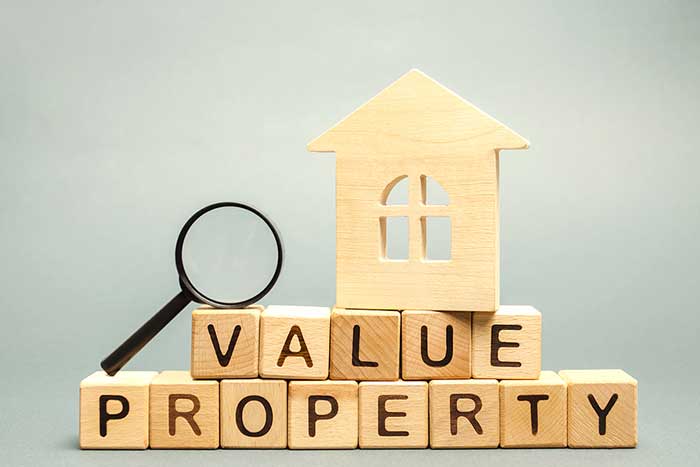 Did you know many homeowners want to renovate and increase space in their homes? Upgrades can improve your home value and your quality of life. If you want to learn about potential upgrades to your home, we can help.
In this guide, we'll go over home renovations to try out this year. You can improve the curb appeal, or create your dream kitchen.
Want to learn more? Keep reading.
1. Minor or Major Kitchen Remodels
Kitchen upgrades are a way to increase the value of your house. You could end up getting almost half of your investment back.
Of course, it will depend on the kind of kitchen renovation you complete. Also, the materials you use will impact the cost as well.
You could put in a new backsplash or refinish the kitchen cabinets. Some homeowners will update the light fixtures in their kitchens.
If you love hosting parties or preparing meals, consider getting an island.
Other innovative kitchen renovations include adding more storage space, changing the faucets, or repainting.
Are your kitchen appliances old? Buy high-end appliances. Look into completing a major renovation like a cabinet and countertop installation. Some people will install new tile or wood flooring.
2. Look Into Bathroom Updates
Bathroom remodels will also end up boosting your home's value. Future home buyers love houses with more than one bathroom or updated ones.
Explore a few different projects. Retile the floor, install a new tub, or add new lighting. Put in a new mirror that matches the elegance of your bathroom, or change the sink.
Some people will add a complete second bathroom or a half-bath. If you only have one bathroom, consider adding another one. Having a second bathroom is excellent when you have visitors over.
Turn a closet into a half-bath. You could add a bathroom to a main bedroom or ensuite.
3. Renovate an Unused Room
Many houses will have unfinished spaces like an attic, basement, or bonus room. Homeowners should look to transform these unfinished spaces.
You could turn them into an office if you or your partner works from home. Renovate unused rooms, so future home buyers find them appealing.
It won't cost as much as if you were to add extra floor space to your house. You could transform these spaces into a few different rooms. Try turning it into a gym, game room, or a second living room.
4. Transform Your Backyard
Make your landscape more enjoyable by adding a patio, gazebo, or enormous deck. You could also include brick and stone patios.
You should look at replacing or repairing rotting boards or broken pavers. You should also strip any flaking paint or stain. Spruce up your outside structures.
5. Finish Major Repairs
You should make sure major elements of your home remain in good shape. For example, how old is your roof? Sometimes, a roofing system will need to get replaced entirely.
You might need to update your HVAC system or add more insulation.
6. Repaint Your Rooms
Freshen your home on a budget by repainting the walls. You can change the atmosphere of a room by choosing a bold color like red or navy.
Have fun with this home remodeling project. Go to a hardware store and select a few paint samples.
You should examine the paint samples at different points of the day. The painted area might look different at home because of your lighting.
7. Don't Forget About the Aesthetic Details
Major renovations increase the value of your home. But you shouldn't forget about the smaller details.
For example, walk through your home and note what looks outdated. You can make some small changes that will enhance your home's appearance
Crown molding is a popular project for homeowners because it will add an aesthetic charm.
Another home remodeling project is updating hardware. Transform the look of your bathroom by updating the knobs and pulls for the drawers.
Mix and match different finishes if you want an eclectic style. Add backplates to current knobs.
8. Repaint the Exterior of Your Home
Would you like to change the appearance of your house? Freshen up the exterior by picking a new color.
You don't need to necessarily repaint the entire house. But you could transform the look of your home by touching up chipped or flaking paint. You should look at painting the trim and front door as well.
You could paint the front door a bold color if you have a neutral house color.
If you prefer to change the entire exterior, consider what aesthetic you want to capture. Do you want a farmhouse look or a modern palette? What do your neighbor's houses look like?
9. Invest in Energy Efficient Upgrades
Another popular home grade is energy-efficient updates. You could invest in Energy-Star certified kitchen appliances.
By investing in energy-efficient building materials and appliances, you'll save on energy costs. You can also reduce your impact on the environment.
Some people will invest in a larger project like installing solar panels. Most of the time, there are green-energy tax credits for homeowners.
Find solar installers who understand this process. The #1 solar installer can tell you all about the different tax credits and incentives.
Consider These Upgrades to Home Buildings
We hope this guide on various home renovations was helpful. Consider the different upgrades to home buildings you would like to pursue.
Do you want more home improvement tips? We have many resources for you to check out on the blog.