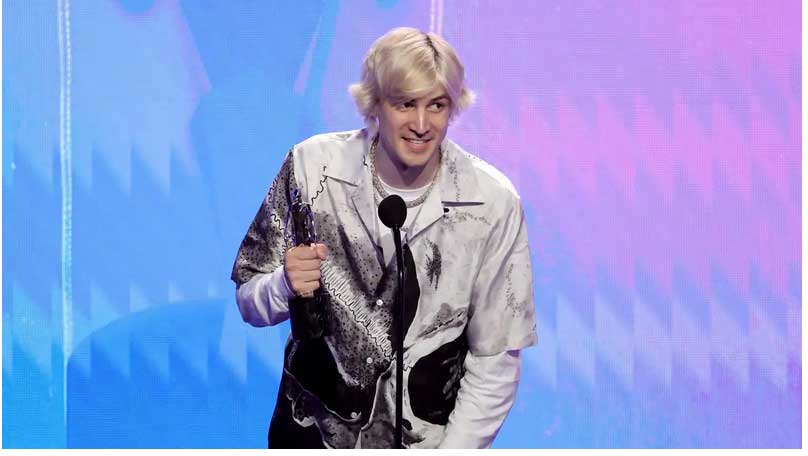 The biggest streamer on Twitch, Felix Lengyel, popularly known on the streaming platform as xQc, is moving his gaming assets to Kick. Lengyel signed a two-year contract with Kick, which was founded just four months ago, for $70 million with a possible incentive of $30 million more if the top gamer hit certain milestones, the New York Times reports.
Lengyel's departure from Twitch, an Amazon-owned platform, is a further indication of the problems the site has been having with its content creators over the months. The issue came to a head for many creators who left after Twitch said it will be splitting the earnings that creators make at a rate of 50-50; meaning that any earnings creators make on fans' subscriptions, advertisements, and branding among others will be shared 50-50 with Twitch.
Meanwhile, Kick promised to only take 5% of what content creators earn on its platform. So creators take 95% while the platform is content to manage 5%. However, while Twitch has 7 million monthly streamers and 31 million daily users, Kick only has 110,000 daily live streams given that it is just four months old in the industry. But the 50-50 earnings split is not the only reason many top streamers left Twitch, there's more.
"This is about creating something which is really centered around the creator itself and forming a community that is really built around them and not just solely around a corporate structure," said Ed Craven, CEO of Kick. "We don't feel like we really have a right to dip into your pockets and take a split of that."
Many Twitch livestreamers also left when the platform warned that streamers would no longer be allowed to take on gambling and other related adverts. Meanwhile, Kick is backed by major gambling and casino platforms such as EasyGo Gaming and Stake.com online casino in Australia. Major streamers on Twitch found a home in Kick where they are allowed to accept subscriptions and adverts from gaming and gambling companies.
Some streamers also left for YouTube and Facebook where they are sure to earn major bucks for their content and where the rules are more favorable than that of Twitch which seemed to be outgrowing itself. Lengyel, 27, has nearly 12 million followers on Twitch and thousands of people watch him each time he videos himself playing games such as League of Legends and Overwatch among others.
"This is more than most professional athletes and megastars," said Ryan Morrison, Lengyel's agent, referring to the almost $100 million contract with Kick. "This is one of the highest deals in entertainment, period."
In his own reaction, Lengyel said that "Kick is allowing me to try and do things I haven't been able to before. I'm extremely excited to take this opportunity and maximize it into new creative and fresh ideas over the coming years."