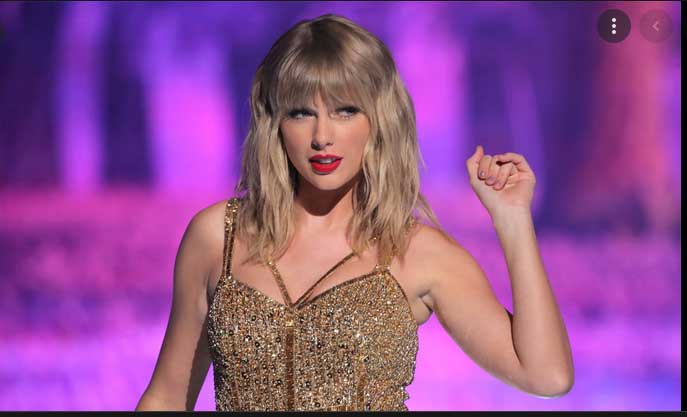 Taylor Swift's new song for Where the Crawdads Sing movie, Carolina, is out. The much-awaited song which is the soundtrack of the movie is now streaming on Spotify, YouTube, and Apple Music. The Where the Crawdads Sing movie is based on the novel of the same name by Delia Owens, Billboard reports.
Set in the 1950s, the movie tells the story of Kya, a young girl who gets abandoned by her family in the marshes of North Carolina. She befriends Tate Walker, who trained her to read and write. But when Walker abandons her too, she develops feelings for Chase Andrews, who later dies mysteriously. Kya is accused of killing Andrews and faces her ordeals alone.
In the movie version of the novel – which is set to premiere on July 15 – Kya is played by Daisy Edgar Jones and Walker played by Taylor John Smith. The film was produced by Reese Witherspoon. According to Taylor Swift, she read Where the Crawdads Sing many years ago, and she found it fascinating, and she decided she was going to produce the soundtrack when she heard it was being produced into a movie.
"Where the Crawdads Sing is a book I got absolutely lost in when I read it years ago," the pop star wrote. "As soon as I heard there was a film in the works starring the incredible @daisyedgarjones and produced by the brilliant @reesewitherspoon, I knew I wanted to be a part of it from the musical side. I wrote the song 'Carolina' alone and asked my friend @aarondessner to produce it. I wanted to create something haunting and ethereal to match this mesmerizing story."
Swift said she wrote Carolina from the angle of a lonely and independent girl who looked inside from the outside. She was tangled in fear and curiosity, and the world betrayed her gentleness and persistence to make it in life. She first announced in March that she would drop the song anytime soon, and her fans had been waiting anxiously to hear it.
Some of the lyrics of the song include: "Into the mist, into the clouds / I'll make a fist, I'll make it count / There are places I will never, ever go / Things that only Carolina knows."