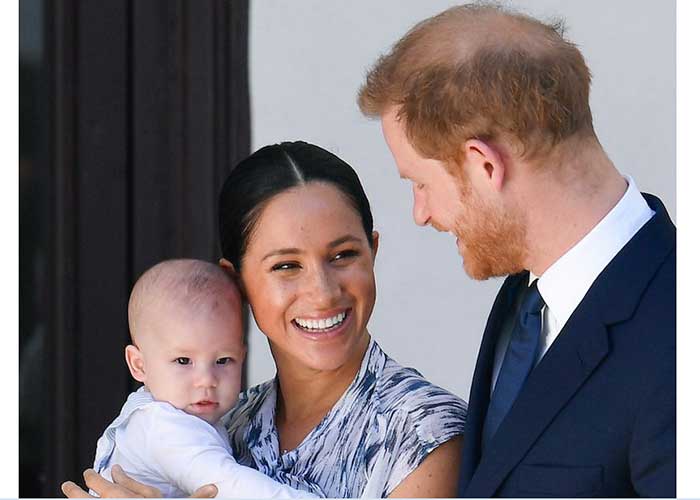 The Duke and Duchess of Sussex, Prince Harry and his wife Meghan Markle, penned a thank you letter to a local bike shop that gifted Prince Archie a bicycle for his fourth birthday on May 6. According to the owners of Mad Dogs & Englishmen Bike Shop at Coast Village Road in California, they felt baby Archie should be celebrated with a birthday gift he can share with his sister, Lilibet.
Mad Dogs & Englishmen is jointly owned by Jennifer Blevins and Martin. Martin reportedly got inspired to gift Archie something on his birthday – the day his grandfather, King Charles, was being coronated in the UK. Blevins said Martin settled on a good bike for the little prince and also got flowers and balloons as well as a card for Meghan. The shopowner personally took the items to the royalties' Montecito home.
Security at the duke and duchess' home asked Martin if he had an invitation from the couple, but he simply said "I'm just a British business in town that wanted to give Archie a gift." The security scanned Martin and the gifts and asked him to leave them outside for onward delivery. Then a month later, a representative for the royal family couriered a thank you letter to the bike shop acknowledging the bicycle gift.
"Dear Martin and Jennifer," the letter which was written by Harrison Colcord from the Office of Prince Harry and Meghan read. "On behalf of Prince Harry and Meghan, The Duke, and Duchess of Sussex, please accept their sincere thanks for the thoughtful gift you sent to Prince Archie for his fourth birthday. The bike has brought much joy and is most appreciated by the family. They asked that I convey their gratitude at the lovely surprise."
As can be expected, Mad Dogs & Englishmen Bike Shop posted the content of the royal letter on their Instagram page. They posted a photo of the letter and wrote that "We hope they don't mind us sharing this lovely thank you letter we received today!" Meanwhile, Blevins said she and Martin were caught off-guard with the appreciation letter because they weren't expecting it.
"I wasn't expecting that," Blevins said. "I had no idea. It was so thoughtful because, you know, they took the time to write something personal and not just a generic thank you. Every celebrity in that town has bought bikes from us, and they all come through there. None of them sent a thank you letter."