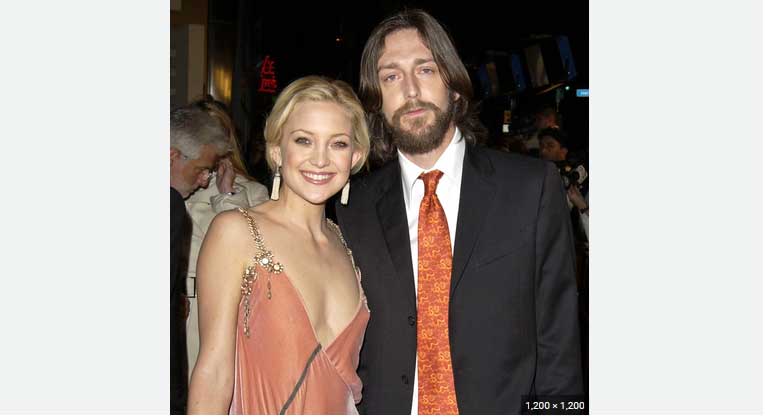 Kate Hudson has opened up in a rare interview on the love intrigues of marrying ex-husband Chris Robinson. In a February 9 The World's First Podcast with Erin and Sara Foster, Hudson said she wanted to marry Robinson the first time she met him during a vacation in 2000, US Magazine reports.
Hudson, who is now 43, said she was 20 when she met Robinson, who was 33 at the time but 56 now. They got married in December 2000 when Hudson was 21 and Robinson 34. They now share a 19-year-old son Ryder. Hudson said she simply jumped into marrying Robinson without second-guessing him because it is her nature to jump into the deep end of things.
"I just jump into the deep end of everything I do," she recalled. "People thought it was impulsive, but I was just like, 'You know what? I'm just going to dive right into this. I'm not gonna second guess it. I'm in love with him. I'm not gonna pretend like, 'Oh, we should wait.' I'm madly in love, and I want to marry him, and so I just didn't think twice."
The Glass Onion actress confessed that she was madly in love with Robinson, who sang with The Black Crowes, without questioning anything. Although they separated in 2006 and divorced in 2007, Hudson revealed they were so much in love with each other and even worshiped each other at every moment. She said the musician loved her unconditionally until their marriage got complicated, and they had to go their separate ways.
"He also was so important in teaching me what it felt like to be unconditionally loved," she noted. "Chris completely opened that floodgate for me. No matter how complicated the relationship got at one point, the most important moment for me was meeting him and him allowing me to understand what that felt like."
The Almost Famous star said she falls easily and madly in love. She disclosed that she still loves quite easily but has gotten more wisdom since she parted ways with Robinson. Hudson went on to fall in love with Matt Bellamy and gave him a son, Bingham; she and Bellamy, 44, got engaged in April 2011, nearly three months after baby Bingham arrived.
But the Glee alumnus ended the relationship with Bellamy and struck up a romantic relationship with Danny Fujikawa, 36, in 2016. Hudson had earlier met Fujikawa when he was in high school and she was pregnant with Ryder, and they started dating after they reconnected and went on a hike. In 2018, Hudson and Fujikawa welcomed their daughter Rani Rose, and Fujikawa proposed in September 2021.
Hudson said she maintains a close relationship with her three children, even though they have different fathers.
"It might not look traditional from the outside, but on the inside, I feel like we're killing it," she disclosed. "The unit that I've created with three children with three different fathers is a seriously strong unit, and it's ours. I'm not interested in forcing some conventional idea of love or marriage."