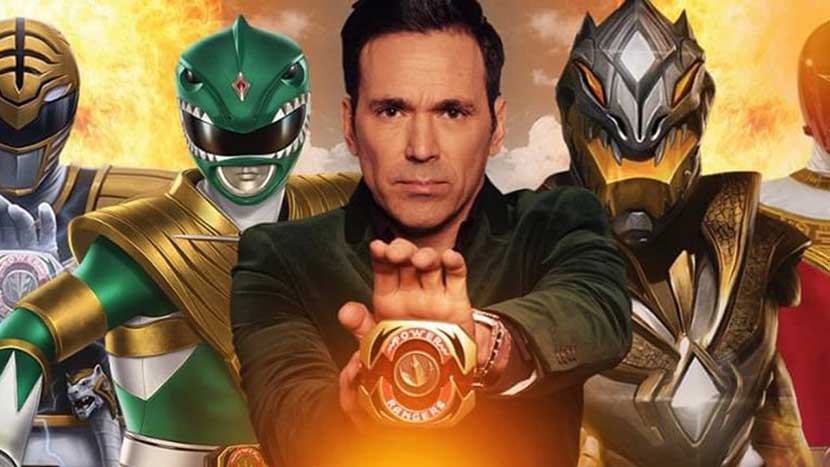 Mighty Morphine Power Rangers star Jason David Frank has died. He was 49. While his family has not revealed the exact cause of death, multiple news outlets stated that he died by suicide. He was known as Green Power Ranger Tommy Oliver in the popular children's series that hit the screen in 1993.
The mixed martial artist and famous actor's death was confirmed by his representatives on Friday, but they requested privacy.
"Unfortunately, it is true," representative Justine Hunt said without revealing the cause of death. "Please respect the privacy of his family and friends during this horrible time as we come to terms with the loss of such a wonderful human being. He loved his family, friends, and fans very much. He will be truly missed."
Frank was born in Covina, California, in 1973 but became popular when he starred in the TV and movie adaptations of the Power Ranger series. He was the first cast as Green Power Ranger before switching to being a White Power Ranger.
Black Power Ranger Walter Emmanuel Jones and friend Mike Bronzoulis as well as professional wrestler Iron Sheik paid tributes to the late actor. Hundreds of Power Ranger fans also expressed disbelief as the news of his death spread, and many expressed sadness over his demise. In 2001, Yellow Power Ranger Thuy Trang died in a fatal auto accident.
"RIP my brother from another mother Jason David Frank," Bronzoulis wrote. "I'm still in shock. I'm feeling terrible he called and left me a message and I took to [sic] long. Jason was a good friend to me and I will miss him. Love n prayers for his wife Tammie and their kids, I pray [sic] that God gets y'all through this difficult time."
And one Twitter user wrote that "I can't think of many people that loved and appreciated their fans as much as he did. He was always kind and gracious whenever I saw him. Terrible news."
The release of the Mighty Morphine Power Rangers franchise will be 30 years in 2023, and Frank had revealed that he would not be participating in resurrecting the series ever again. He recently starred in Legend of the White Dragon which was scheduled for release soon before his untimely demise.