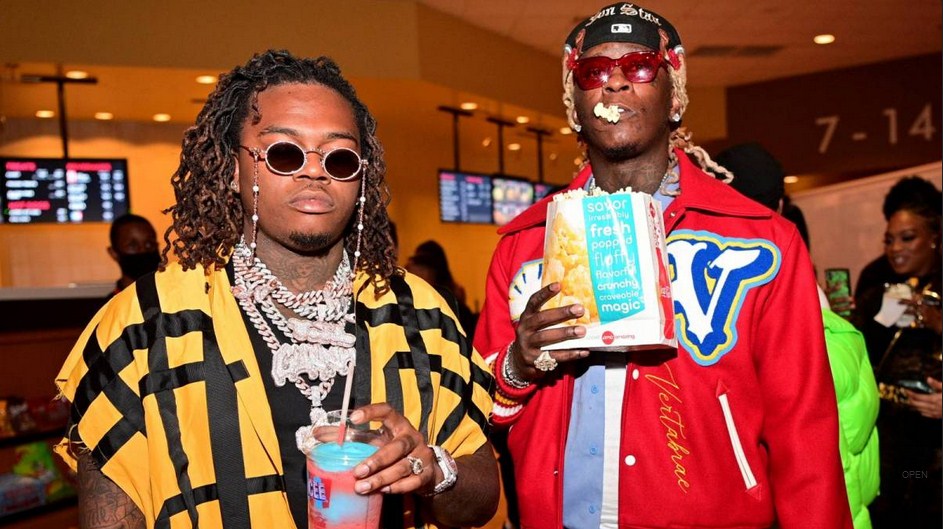 Young Thug has taken delivery of a pink Bentley Continental GT Convertible for his 30th birthday. The car was gifted to him by Gunna, a fellow Young Stoner Life (YST) with whom he had formed a brotherhood. The customized car gift caught Young Thug by surprise, and he threw away a Styrofoam cup he was holding to hop into the convertible to the delight of everyone present.
The lavish exchange of gifts is not strange to the mutual YST associates. In July, Gunna was down with pneumonia in hospital and Young Thug visited him with costly gifts. Thug gave him many Audemars Piguet and Cartier wristwatches on his hospital bed.
Gunna obviously chose a pink Bentley for Young Thug because the latter has dyed his hair pink in anticipation of his upcoming album titled Punk which is scheduled for release on October 15. In an Instagram video of the car gift delivery shared by Gunna, someone behind the camera referred to the car as Punk Bentley.
Other friends also gifted Young Thug with various gifts for his birthday. 21 Savage presented him with a diamond-studded watch and T.I. gave him several heart-shaped pink arts. The birthday celebration held in Atlanta and exotic animals such as white tigers, camels, and monkeys were also brought in for fun, Rap-Up reports.
Earlier this week, Gunna and Ludacris – both from Atlanta – were contracted by peanut butter brand Jif to do a collaborative track called Butter ATL. Gunna said he was honored to work with Ludacris and said collaborating with him on a project was a dream come true. He also noted that the Jif peanut butter endorsement opened more doors for him to ascend to new commercial levels in his career.
"Working with Ludacris was a great experience," he said. "Not only is he a legendary artist, but he's an amazing actor as well. And as a rapper myself, he's someone I've always looked up to. Seeing talent like that born out of the same part of Atlanta — we even went to the same high school — just made me even more proud of the city I'm from. There's so much amazing talent here and I'm glad that JIF gave us the opportunity to show that off. With JIF, I was given a platform to expand my image into a more commercial space and it's only going to take me to new levels."