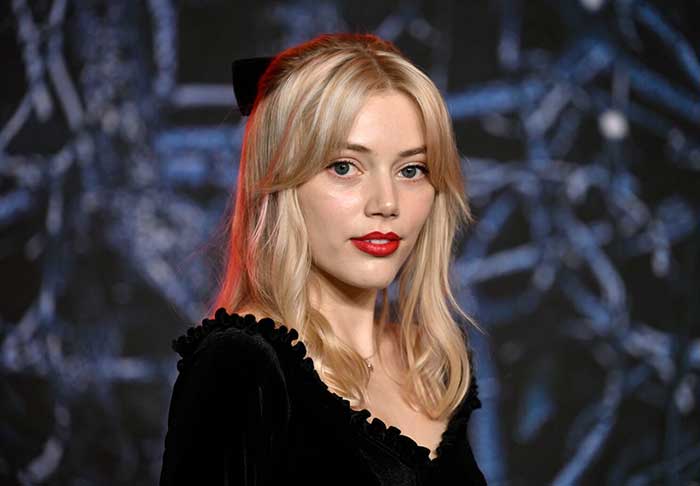 Grace Van Dien, a notable actress in the Season 4 of "Stranger Things" is excusing herself from acting to focus on Twitch livestreaming. Grace said she did not have the best of experience in some of the last movies she featured in because a particular producer asked her to sleep with him.
Grace said the producer sent another girl he was sleeping with to her to ask for a threesome. She said she was baffled at the request and given the amount of sexual harassment she suffers at work, she is stepping away from Hollywood for a time. She revealed that she has turned down four projects in the last three weeks on account of her experiences.
"Here's the thing: I've seen that some people are upset with me for turning down acting projects and deciding to stream more, but the fact of the matter is, the last few projects I've worked on, I didn't have the best experiences with some of the people I had to work for," she said. "One of the last movies I did, one of the producers asked me to, like, he hired a girl that he was sleeping with, and then he had her ask me to have a threesome with them. So like, that's my boss. I didn't [do it] and I cried, and I was so upset."
Grace, the 26-year-old daughter of "Starship Troopers" actor Casper Van Dien, said people often ask her why she stays indoors more these days, asking her if the increased time she spends at game streaming is good for her mental health. "I get to stay inside my home and play video games and I don't have my boss asking me to have sex with him," she responded. "That's how this is better for my mental health."
The "V for Vengeance" actress said she is working on her own personal projects and looks forward to having someone fund her production. "I'm hoping that someone decides to fund them because then, I can be in control of my own set; and I'm not going to ask my actors to sleep with me. So that's cool." Last year, she revealed that her goals over the years remain largely the same, and that more of them are within reach now.
Grace also featured in "Roost," "The Binge," "Charlie Says," "The Fix," and "Ahh! Roach!" among others.