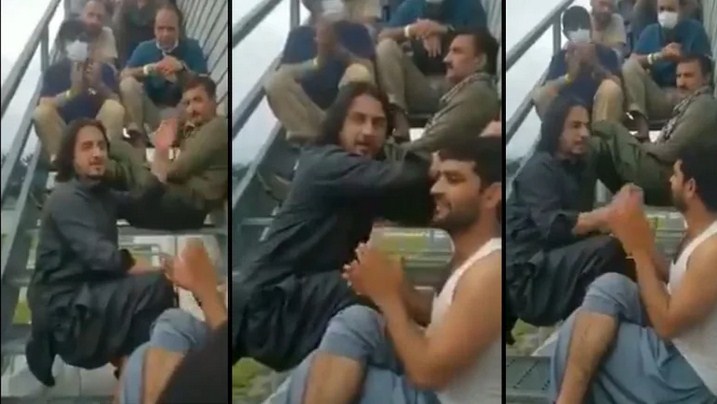 A popular Afghan musician, Sharafat Parwani, has released a lamentation song about his overrun country. Parwani was one of the thousands of Afghans evacuated by the US military before the Taliban took over Afghanistan. In the 1 minute and 50 seconds video, Parwani moaned about his lost country and voiced the pains currently experienced by Afghans in melancholic tunes.
According to New York Times reporter Sharif Hassan who shared the video on Twitter, the video song was produced at a US refugee camp or military base. The video song was translated to English and thousands of viewers have expressed feelings of pain evoked by the lyrics. The video now has more than 40,000 viewers within a few hours of being shared on social media.
"You tired of anguish, my homeland," Parwani sings. "You're without song and melody, my homeland. Your pained but without medicine, my homeland…"
In their reactions, thousands of fans said they are praying for Afghanistan and its people. A few people said they do not understand the language of the son, "but it sounds very sad." Some other people urged the United States and Europe to rise to the need of Afghanistan's home and abroad due to the sufferings experienced by millions of Afghans as a result of the Taliban takeover.
According to the US government, about 111,000 Afghans have been evacuated from Afghanistan before the Taliban overran Kabul since August 14.
Sharafat Parwani is very popular in his home country before the recent evacuations. A music composer and songwriter, he manages a YouTube channel with more than 40,000 subscribers. With his recent short video, he has begun to attract thousands of fans from outside his home country and is made up largely of native English speakers.
This might encourage him to plant a foothold in the US music industry a couple of years from now.