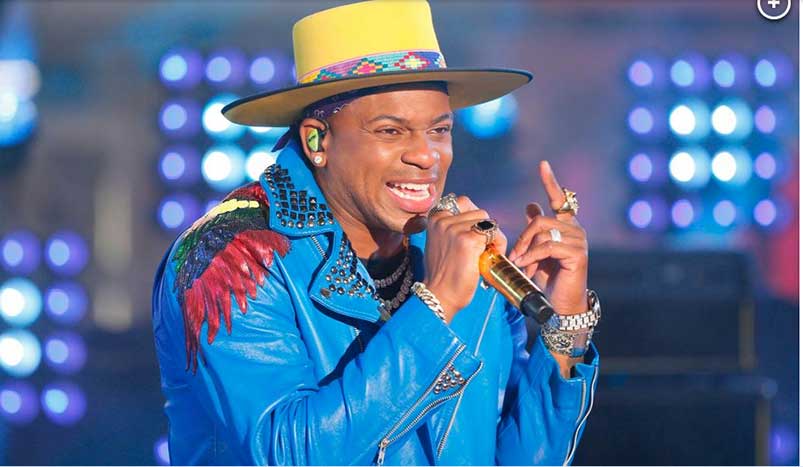 Following allegations of rape and sexual battery leveled against country singer Jimmie Allen, his music label BBR Music Group has dropped him. The outfit said that "effective immediately," they would suspend all activities with him until the sex allegations are resolved.
The musician who was nominated for best new artiste at the 2022 Grammys has also been stricken off the list of CMA Fest 2023 slated for June 8-11 in Nashville, Tennessee. "We have removed Jimmie Allen from our performer lineup," a festival representative revealed.
Allen's former day-to-day manager, identified in court documents as Jane Doe, said the 37-year-old singer raped her and subjected her to sexual molestation and battery as well as caused her significant emotional distress over an 18-month period. The complainant said the former American Idol contestant laced her drink and she passed out after drinking the white wine in March 2021.
She stated in the federal lawsuit filed in Tennessee that on waking up, she was disoriented and bleeding and that Allen had provided her with a Plan B pill which he insisted she took. She said the artiste had sex with her for several months after the initial incident and that at a point, she reported the matter to Wide Open Music, the management company that hired her to work for Allen, but the management fired her instead.
Allen responded that he was deeply troubled by Doe's revelations, saying what they had going between them was a consensual sexual relationship.
"I acknowledge that we had a sexual relationship — one that lasted for nearly two years," Allen said. "During that time she never once accused me of any wrongdoing, and she spoke of our relationship and friendship as being something she wanted to continue indefinitely. Only after things ended between us, did she hire a lawyer to reach out and ask for money, which leads me to question her motives."
The "Best Shot" and "Make Me Want To" singer said the litigant was only out to fleece him for money, and that he was ready to vindicate himself in the law courts. "The simple fact is, her accusations are not only false but also extremely damaging. I've worked incredibly hard to build my career, and I intend to mount a vigorous defense to her claims and take all other legal action necessary to protect my reputation."
A singer-songwriter and founder of Wide Open Music, Ash Bowers, said Doe was not sacked because she complained about Allen's sexual behavior but because her role was redundant after Allen left the firm. "[Jane Doe] was the day-to-day manager for Mr. Allen," Bowers said. "Once Wide Open Music no longer managed Mr. Allen, that role was gone and, furthermore, [the company] has transitioned out of artist management completely."
The woman came out with her allegations a few weeks after Allen announced his separation from his pregnant wife of three years, Alexis Gale. They married in 2021 and have two children, with the third on its way.
"After much thought and reflection in recent months, Lex & I have made the decision to separate," Allen wrote on Instagram. "As we navigate this life change, we can also share that we will be welcoming another child together later this year."