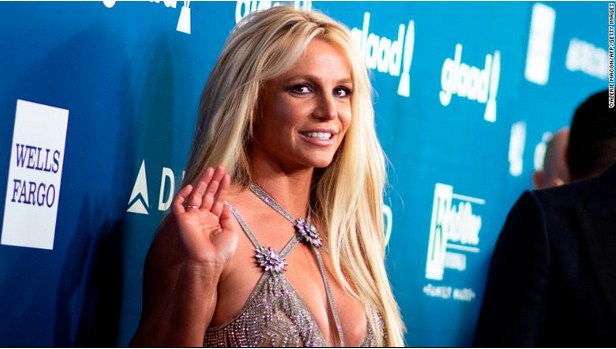 Britney Spears has apologized to her 30.6 million Instagram followers for lying to them over her conservatorship. She said she had only been "pretending" on social media that she was okay when in actual fact, she wasn't. According to her, she was too "embarrassed to share what happened to me" and so chose to lie about her domestic affairs and what she passed through in the hands of her family.
A court had appointed Britney's father, Jamie Spears, to manage her music business and medical care, and he had done so for 13 years. Britney said the 13 years were hell for her, even though she dared not reveal the pains she underwent in order to protect her family's image. She confessed that her family forced her to perform and gave her no privacy, and they compelled her to use birth control and medication as well as undergo therapy sessions against her better judgment.
The pop singer told a Los Angeles judge to revoke her father's conservatorship rights since she suffered untold abuse at the hands of her family. She noted that she didn't want to expose her family to public ridicule even though she's the one suffering abuse and subjugation.
Meanwhile, the co-host of "The View", Meghan McCain, has urged the FBI to intervene in the affairs of Britney Spears after listening to her request to have her conservatorship removed from her father. McCain said she felt ill after listening to all the pop singer suffered at the hands of her family, and likened the experience to slavery and kidnapping. She urged the FBI to save Britney from her family by removing her from the home.
"She is being forced to work against her will," McCain said. "She is being forced to be put on medication as extreme as lithium, which can do long-term damage to her brain because she didn't need it. She is not allowed to have agency over her body, over her reproductive rights, and she is ostensibly being kept as a slave, and working like a slave for her family and these conservators."
The host said Britney had experienced human trafficking and suffering for 13 years in the name of conservatorship and noted that her family may plot to hurt her given her request to the court to be freed from her father's control. She said the fact that the singer was begging to have her life back speaks volumes and must be taken seriously before some accident happens to her.
"I actually believe this has reached the level that the FBI needs to be involved and extradite her from her home away from these people this very moment because these are people that could continue the abuse in real-time. I think it's that extreme," she stated.
Source: cnn.com