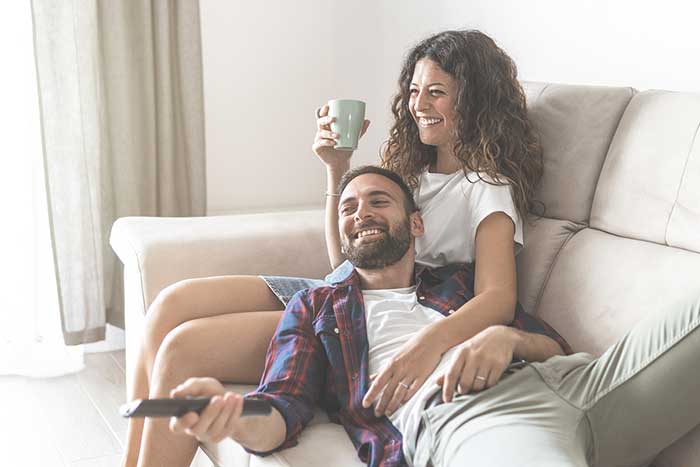 Dreary times can be a charm to the eyes, but it's getting dark so early now that the bright colors can only be admired during the day. So what to do at home? Place a bet using an app downloaded from 20betapp.com? Re-read favorite historical novels? We advise you for long autumn evenings a list of good and fresh series.
Collateral, 2018
A delivery man, who was delivering pizza to an address, is murdered outside the entrance of a London house. A pregnant Inspector Kip Glaspie arrives to investigate. She has recently been promoted, and this is her first case in her new position. She needs to figure out who needed to hire a very highly skilled hitman to eliminate a poor delivery man living in the country illegally.
The Miniaturist, 2017
Holland, 17th century. Young Nella is profitably married off to a wealthy merchant to pay off her debts. The poor girl finds herself in someone else's house, surrounded by people who are unceremonious to her and think little of her feelings. Her husband gives her a very expensive gift for her wedding – a miniature replica of their mansion – and allows her to turn to a miniaturist to fill this house with different things. The girl receives the tiny copies of things with interest but notices that the master is all too familiar with the setting of the house, which he has not been in, and with its inhabitants. Not only that, he knows very well the secrets with which the mansion is packed to the brim.
Mrs. Wilson, 2018
London, 1963. Grief has come to Alison Wilson's home – her husband Alex Wilson has died. However, the woman has no opportunity to grieve in peace: suddenly Mrs. Gladys Wilson appears on the doorstep of the house, assuring that she is the wife of the deceased. Then Allison learns of the existence of a third "wife" and investigates to understand with whom she has lived side by side all these years.
Brave New World, 2020
In New London there is no more sickness, no more old age, consumption is a cult and the meaning of life, work is fun, everyone loves each other, socializes a lot, has sex when they want and with whom they want, you don't have to have children, the incubator nurtures them, and if you're in a bad mood, just take a pill and everything will be fine again. Only why doesn't John, an outsider from the wilderness beyond the barrier, like all this?
Belgravia, 2020
1815. British aristocrats have gathered for a ball given by the Duchess of Richmond. Into this glittering company stumbled the common merchant Trenchard and his daughter and wife. The offspring of a wealthy aristocratic family, Edmund Bellasis, who was in love with Sophia Trenchard, had asked for their invitation. The guests were to dance and enjoy themselves, showing the rogue Napoleon that the English were not afraid of the French army on their doorstep.
Suddenly the evening ended early with a messenger, and the officers left the ladies and went to the battle of Waterloo. Many of these young men did not return from the battlefield, but the fallen Edmund Bellasis had done enough in his short life that 26 years later interesting secrets came to light.
The Dead Lands, 2020
New Zealand. The Maori warrior Waka Nuku Rau has been a terrible man all his life because he has been killed for no reason, robbed, and never regretted it one bit. After his own death, however, he learned he could not go to the decent dead until he came back to life and atoned for his sins. On Earth now there is just cause for a feat: the boundary separating the realm of the living and the dead has been breached and zombies are climbing in to kill people.
Mrs. America, 2020
The United States, the 1970s. Feminists demand an equal rights amendment to the Constitution. Campaign offices buzz and presidential candidates are forced to think seriously about, for example, whether or not to support women's right to abortion.
Ladies advocating conservative ideals are stepping up. Mrs. Phyllis Schlafly is organizing a campaign against the Equal Rights Amendment, rallying women who fear losing the privileges of being homemakers and mothers. Phyllis is a serious opponent: she is intelligent, educated, and has powerful charisma.
Good Omens, 2019
Angel Aziraphale and demon Crowley have been living on Earth among humans for a long time, doing their due business, secretly maintaining friendly relations, and completely happy with their situation. And then comes the highest order to prepare the Earth for the end of the world. Now the sworn pals are going to go against their superiors: to prevent the inevitable and save humanity from destruction.
What We Do in the Shadows, 2019-2020
Based on the movie The Real Ghouls, the series is set in New York City, where three vampires have moved when persecution of their brethren begins in Europe. Nandor the Ruthless, Laszlo Cravenworth, and Nadia live in their home on Staten Island. Their circle of cronies includes a man, Guillermo, who handles the household. They also share their home with the energy vampire Colin Robinson, a rare nerd who can suck the strength out of even real bloodsuckers.
The Secrets She Keeps, 2020
On her blog, Megan looks like a well-to-do woman, a happy mother of two who is expecting a new baby. In reality, it's not like that: she and her husband have long had a chilly relationship, the third pregnancy is accidental and not at all because the family has serious financial difficulties, and it would actually be nice if the homemaker blogger went to work. Lonely and unhappy fan Megan Agatha does not know about all this, so she is terribly jealous of the "star". Both have a lot of secrets behind them, which seriously complicate life.