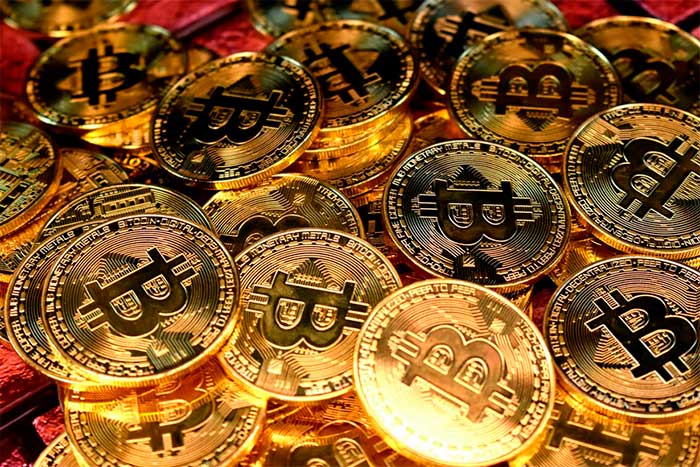 After all the noise surrounding cryptocurrencies over the past few years, it's no surprise that more and more people are getting into Bitcoin trading. It makes sense, after all, considering how you can easily buy Bitcoin with credit cards or convert your Bitcoin to cash.
That said, it's not as simple as reading a few articles and instantly becoming a successful trader. Not to worry though, it doesn't have to be as hard as some people make it out to be.
5 things to remember
It's all about preparation. You've probably done a fair bit, scouring the Internet for anything and everything that might help you with your trading. Understandably, all that information can get overwhelming.
To help you out, we've come up with our own list of basics that every trader should know. Keep these in mind, and you should be able to get started. Let's take a look at five of the most important things to keep in mind when getting into Bitcoin trading.
Avoid the hype
With Bitcoin's popularity, it's easy to understand how hypes or trends can surface every once in a while. It can be easy to fall victim, especially with the influence of social media.
If you're just getting started, it would be a good idea to block all the noise, since jumping on the bandwagon is a good way to get yourself rug pulled or scammed. We're not saying all trends are dangerous—the point is that they shouldn't be the primary reason for buying or selling Bitcoin
To avoid falling victim to this, make sure to do your own research. Keeping updated and being knowledgeable about the goings-on in the crypto space will make sure that you can spot a bad investment when you see one.
Try to time your transactions
Leading up to your first Bitcoin purchase, you might start developing some feeling of anticipation. It's okay to be excited but a little patience can go a long way. The thing is, there really is no "best time" to buy Bitcoin. It all depends on what you're willing to risk and how long you're willing to wait.
Of course, there will always be times when you might notice that prices are at a low. As tempting as it might be to buy in right away, it might help if you read up on what's happening first. After all, there's always a chance you can get it at an even lower price.
Don't put all your eggs in one basket
It'd be easy to understand how a newcomer might choose to sink all their money into one investment. This idea operates under the assumption that having a larger stake will yield a larger profit.
While this isn't wrong, it does open you up to heavy losses should your investment turn out to be a loss. Once value goes down, there's nothing you can do but wait for your stake's value to recover. Seeing as how these kinds of investments can go badly, you'll be using numbers to keep you safe from losses all while increasing your chances of turning a profit.
Do extensive research
We've said it before and we'll say it again: Doing your own research is the only way to be able to make clear and informed decisions. Listening to the advice of others is good and all but knowing what to do on your own is still the best way to go about things.
The reason for this is that we have to accept that Bitcoin is still a young currency. Even after 13 years, space still finds ways to surprise us. You wouldn't want to be caught on the bad end of these surprises, right?
Ample preparation and developing a good foundation of cryptocurrency knowledge is a good place to start. From there, adding experience will only make you more confident with your Bitcoin trading.
Don't forget to cash out
Where before the advice was to learn how to wait before buying Bitcoin, this one is to make sure you remember to not wait too long before selling your Bitcoin. This is an old idea called unrealized gains, gains you never realized since value went down before you pulled anything out.
Patience is good but it helps to know when you should convert your Bitcoin to cash and actually make money with Bitcoin. Again, the key here is to keep an ear to the ground. Once you feel that value is at a good place, take a look at how the market has been behaving coming up to that point. That should give you an idea of whether a price hike is inevitable or not.
Conclusion
At the end of the day, it's all about how you treat your Bitcoin trading. It should be easy to discipline yourself if you're taking this seriously. Otherwise, anyone wanting to just explore and experience the crypto market is free to do so.
The point is that it's perfectly possible for anyone to make money with Bitcoin. As intimidating as it might be at first, it can always be simplified by reading what you can from experts in the field. There are more than a few of them by now—all that's left for you to do is to get started.