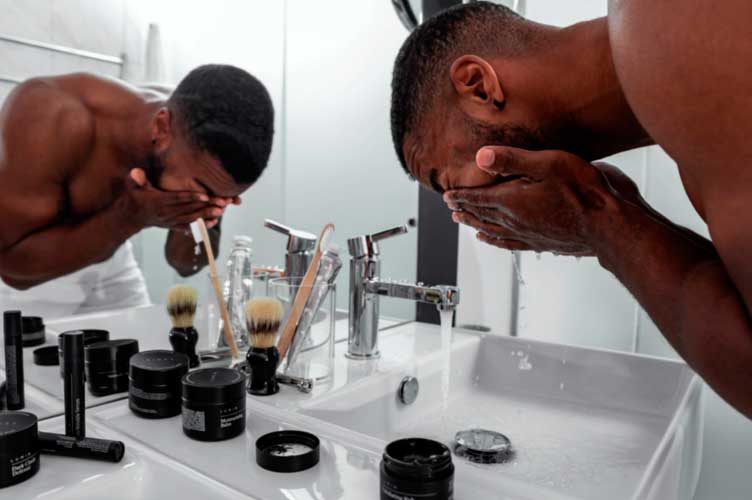 We can't help the fact that we are getting older with every passing day but we can make a change in how aging affects our skin and how well we keep up our bodies as we age. One of the biggest challenges that people face in regards to their skin is that when they are young they don't pay a lot of attention to it, and not only does this lead to premature aging, but it also makes it much more difficult to get it into the right shape later on.
If you can take some steps every day to help your skin you can save yourself a lot of hassle down the line and your skin will naturally age better than someone who hasn't taken much care of it. Secondly, a lot of people are under the impression that skincare and skin treatments are going to be expensive and they will require surgical intervention. This is not always the case. There are certain skin treatments and procedures that are expensive, but there are also several more affordable options that won't require you to go to the operating room.
If you are looking for some simple procedures that are going to help your skin age more gracefully and will also bring back that youthful suppleness without breaking the bank, here are our top 4 suggestions.
1.  Deep Cleansing
Simply washing your face with fresh cool water multiple times a day can go a long way in improving the condition of your skin. There are various ways that you can wash your face and you can also take it a step further with deep cleansing techniques that use face washes, deep cleansing lotions, cleansing milk, and rose water. Regular face washes also help keep your skin hydrated which can be especially useful in hot climates and if you spend a lot of time out in the sun.
2.  Hydrafacial
When it comes to getting a facial, people are unfamiliar with the fact that the chemicals, ointments, and lotions that are used in facials can actually be harmful to their skin. For this reason, gentler facial therapies such as Hydrafacials are gaining a lot of popularity all over the world. There are a number of therapists that provide these treatments in NYC and these water-based facial therapies help keep your skin hydrated and it is a gentler way of clearing your skin of impurities as compared to processes that rely on hard chemicals. These are not very expensive and can easily be afforded by anyone that already pays for standard facials.
3.  Scrubbing
One of the main challenges that we have with our skin, whether that is facial skin or skin on any other part of the body, is dead skin. Skin exfoliation or scrubbing your skin using herbal scrubs, sugar scrubs, and fruit scrubs can help you get rid of dead skin and bring out the fresh, soft layer of skin underneath. You could also take it a step further by using scrubbing tools such as derma rollers that help save the sensitive skin on your palms and fingers from the abrasive scrubs. Scrubbing is great not only for your face but you can use these tools and creams on your hands, elbows, feet, and anywhere else that you find dead skin building up.
4.  Skin Care Products
There are a lot of skincare products that you can use on a daily basis that will go a long way in protecting your skin and keeping it healthy in the long run. While you can use serums, lotions, creams, ampules of vitamins, and various oils to keep your skin hydrated and fed with all the necessary nutrients and minerals, you should also use protective creams like sunblock to protect your skin from exposure to sunlight. Most of these products are great to use on a daily basis and aren't very expensive either. If you can make skincare a part of your daily routine this can go a long way in improving the current condition of your skin and keep it in top shape over the years.
As with most things related to well-being and physical health, maintaining high-quality skin and keeping it looking young even at an older age is all about how well you are able to take care of it on a daily basis. If you can do these simple things you won't have to spend any money at all on expensive skin treatments in your later years to get your skin to look good. Many of the problems that skin procedures aim to correct can easily be avoided if you take proactive steps to keep your skin healthy today.