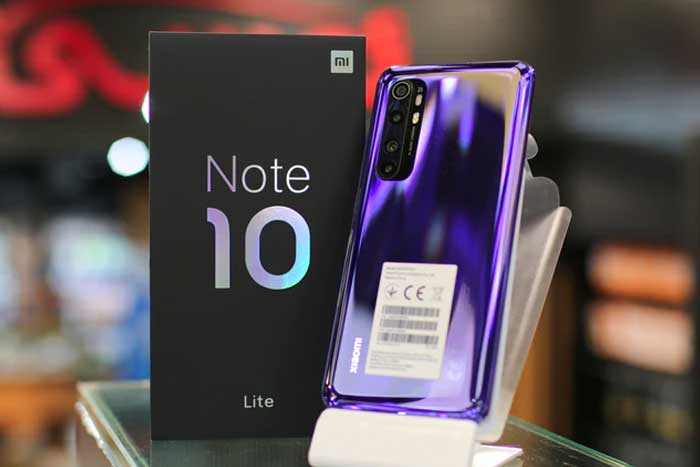 Cellular telephony continues to advance at a dizzying pace, in the smartphone market every day new models emerge, with more features than their previous versions, innovation in this industry is constant, and as time goes by, new needs are created in the users of these devices.
Just days ago was released the latest Xiaomi phone, precisely on the 28th of last month was inserted into the market an amazing smartphone, the Redmi Note 10-T, this versatile and innovative device has a touch screen display with an impressive resolution that is in order of 1080 by 2400 pixels, works with Full HD technology and is 6.5 inches.
The screen of the latest Xiaomi phone, is endowed with a capacity that allows you to display a greater number of images in relatively small units of time providing greater smoothness to the user of the Phone and significantly decreasing response times, up to 90 images per second are displayed on the screen of the Redmi Note 10-T, also offers more space available for interaction provided by its efficient aspect ratio, which is the latest known and is a 20: 9, offering 20 pixels in the direction of the height and 9 pixels in the width, so the user takes advantage of the entire screen surface as if the phone lacked borders.
The heart of the latest Xiaomi phone, is a Media-Tek-Dimensity-700 processor that has 8 cores, which today means a very efficient performance, with a large processing capacity per unit of time, this multicore technology has revolutionized the manufacture of processors, work similar to if they had 8 CPU, this phone comes equipped with a RAM memory of 4 GB, which offers the user a great speed in the processing of applications.
In addition, this latest Xiaomi phone has a 64 GB internal storage capacity, which means that you can store enough information on the phone without having to resort to the urgent use of other types of memory.
The Redmi Note 10-T has a camera on the back of 48 MP, triple technology with primary sensor with 48 megapixels in a lens-f / 1.79, another secondary sensor with 2 megapixels macro lens-f / 2.4 and depth sensor with 2 megapixels, lens-f / 2.4, and a front camera with 8 MP, equipped with lens-f / 2.0.
The phone comes with two SIM slots for GSM technology, being able to opt for NanoSim in both slots, the operating system installed is Android in its most current version, the 11 that provides several advantages, among others, have active airplane mode without disabling Bluetooth, quick access to information from Google Pay.
It has sensors that allow unlocking the phone with facial features, biometric reader, among other sensors has the proximity sensor, an accelerometer, ambient light, and a gyroscope.
For connectivity alternatives, it has options in 5G, 4G, Wi-Fi, and Bluetooth.
This latest generation smartphone has dimensions of 161.81 in height, 75.34 in width, and 8.92 in thickness, and its weight is only 190 grams.
The smartphone first entered the Russian market and then India, before invading the European and global markets.