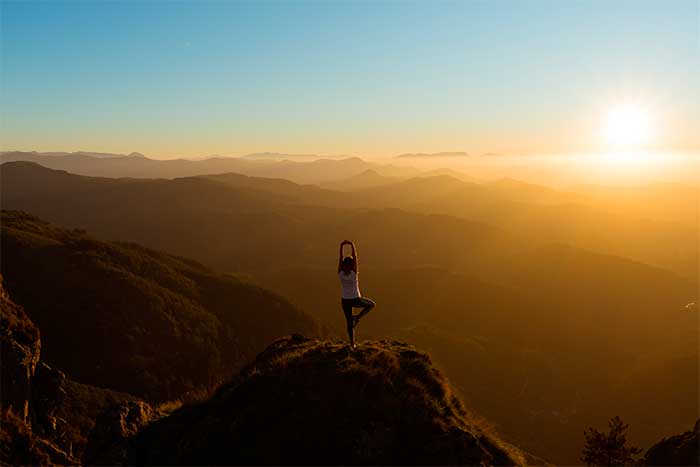 The psychological and physical benefits of yoga are well-known. By expanding our understanding of the emotional and mental benefits of Yoga and going beyond just the physical, we open ourselves up to the emotional, psychological, and spiritual benefits of the practice as well. Becoming a yoga teacher requires much dedication and patience, so be brave and decide wholeheartedly to begin this life-changing journey.
Patience
The first thing you must understand is that experience and knowledge do not come easily. Yoga Teacher Training is the first part of an amazing and life-changing journey, but hard work and continuous effort are necessary to achieve the goal of being a successful yoga instructor.
Training
You should undoubtedly engage in some form of training. You have the freedom to select a yoga instructor training program that focuses on the type of yoga that most interests you. There are many different forms of yoga to select from, including Hatha, Vinyasa, Yin, restorative yoga, Prenatal Yoga, Yoga Nidra, and more. You can apply for yoga teacher training and become a certified yoga instructor. Believe in yourself and work for your knowledge, and broaden your horizons constantly.
Yoga Training Certification
The way you become a certified yoga instructor is dependent on the type of teacher certification you take. If you wish to be certified as a yoga instructor by Yoga Alliance, you must complete a yoga teacher training program with a Yoga Alliance registered yoga school. However, getting your instructor certification from YA isn't an obligation.
Choose a yoga school with a solid track record and enroll in their 200-hour yoga teacher training program. This will cover everything you need to know about yoga, including yoga philosophy, yoga history, teaching methodology, human anatomy and physiology, and yoga postures.
Be Brave
Being a yoga instructor does not need you to be able to perform all of the fancy, difficult postures, such as headstand, forearm stand, or some of the arm balances. Successfully utilizing your words to instruct others what to do with their body, as well as compassion, is what it's all about. Yoga is a sort of healing art that you can excel in through direct experience. So be brave and think of your teaching job as a step towards your dream accomplishment while also helping others who find remedy in this wonderful technique.
Cherish The Silence
Great yoga professionals take pleasure in the silence. Some yoga teachers, particularly those who are new to the profession, are afraid of being quiet. As a result, they may over-instruct pupils, which can be distracting. Creating room for calm periods in class will let your students listen to their minds and feelings and focus on their particular practice goals.
Self-Awareness
One thing that many great yoga instructors have in common is a strong desire to accomplish their dreams and a clear understanding of their life's mission. Knowing why you do what you do and having a clear objective in mind can help you achieve your dream of being an internationally known yoga instructor. Your devotion and optimism for this mission will surely be among the main factors in paving the way towards your success. Allow yourself to believe in yourself and let go of your fears. While a little thrill and tension might help you succeed, don't let your dread of the unknown and unpredictable overwhelm you.
Relationship With Students
It's essential to relate to each student on their level of skill and experience to provide them with the assistance they require right away. The most exceptional situation you can provide your pupils is the encouragement that if they consistently apply what you teach them, they will experience significant changes and improvements in their both physical and psychological health.
Successful yoga teachers are the first ones to arrive and the last ones to leave class. Great yoga instructors take the time to get to know their pupils. Arriving early and staying after class might provide an opportunity for conversation and getting to know the suggestions and desires of your students for further improvement of your classes.
Be Creative
Even planning a basic lesson when you first start teaching may be difficult, let alone attempting to come up with something that your students will like. Give it some time. Once you begin teaching, you'll begin to notice which meditation postures your pupils like. Allow students to create sequences based on their preferences, but keep in mind that it's also important to push them out of their comfort zones.
Remember that as a yoga instructor, you are responsible not just for your own body and practice, but also for your students' emotional and physical well-being. As a yoga instructor, it is your responsibility to learn and thoroughly comprehend the science of applied anatomy and philosophy.