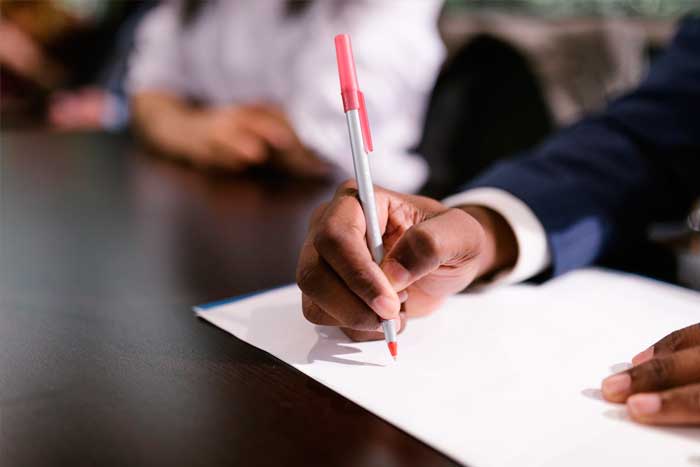 Event planning is a lot like cooking. You can spend hours perfecting the recipe, but if you forget to set the oven timer or put the potatoes on early enough, your dish will be ruined. That's because perfection is indisputable when it comes to organizing events. The way it is planned determines how much of a success the event is and whether people would keep talking about it later on or not.
The following are six tips that will help make any event memorable, whether it's for work or personal use.
Remember Your Decisions Should Be Backed With Data
An event is a big decision that will require the organizer to make a lot of choices. Whether it's catering or speakers, every choice needs to be backed with data and thorough research.  Data points are the things that separate good decisions from bad ones, so it's important to gather all the info you can.
For instance, if you're choosing between 10 caterers for an event with 50 people attending, make sure your choice takes into account not only how tasty their food is but also the cost (in case there aren't any deals that day), the time it takes for the food to be delivered if they have enough staff to serve everyone on time, how easy it is to reach them easily in case of emergencies, etc.
For speakers, data points can vary from their country of origin, academic background, or even hobbies outside of work. These may seem trivial, but they can be additional conversation points and make the speaker more relatable and engaging, which is always a plus. Otherwise, attendees may end up disappointed and blame the organizer for their loss of time and money.
Creativity Is Key To An Unforgettable Event
The best way to make sure your attendees would be talking about your event for several days or weeks is to include activities that are out of the ordinary. You could set up a photo booth where people can take pictures with stickers and props. Also, a stage hire service could transform the podium into an elegant stage that would leave the attendees in awe. Trivia games between each speaking session are not a bad idea so that people get to know each other better. Ultimately, anything that gives your attendees more than just an hour-long informative session is worth considering.
Be Cautious Of Details As They Inform Your Theme
Event planning is as much about details as it is about creativity and innovation. The way the event starts and ends, the food choices and even small things like name tags should all be planned according to your theme. For example, if your event's theme involves a lot of silver and white, you should avoid using red plates for the food.
In addition to themes, colors have a significant impact on people's moods and how they perceive events. For instance, if your theme only involves bright colors like yellow and blue, it may be a good idea to keep the lighting dim so that attendees don't feel too overwhelmed.
Adapt As Necessary
Of course, you can't expect everything to go as planned. Even the most diligent of planners will be required to make some major changes at certain points during an event. If your main speaker fails to show up and you've already given away all the free food and drinks, it would be better if you switch to a panel session or have a group discussion. In these situations, it would be best for the organizer to have a plan B in place in case something goes wrong.
Be Proactive In Solving Problems
As the event planner, you should be aware that there will always be problems that would need to be solved. To ensure that your attendees are engaged throughout the event, it's best to take proactive steps whenever possible. For example, if there are speakers who are not engaging enough with their audience members, you can have them apply for a Q&A session or have the audience members ask questions directly after each session.
If something happens to your equipment, it's also helpful to have backup devices in case you need them. For instance, if there's no microphone available, you could have someone stand up and talk loudly so that people can hear what he or she is saying.
Inspire Social Media Shares
According to a study conducted by Mashable, sharing on social media is an important factor for whether or not people consider the event "memorable." A lot of younger generations these days rely on online feedback and reviews when deciding whether or not they want to attend an event. So if you really want your attendees to talk about your event for weeks, encourage them to share their thoughts, pictures, and videos on social media. This can be done by asking people to use a specific hashtag during the event or offering a prize for the best social media post.
In general, it's important not to make attendees feel like they're being forced to attend your event. Instead of having a formal registration procedure, it's better to initially reach out to people informally and let them know what you plan on doing at the event.
To make your event memorable, it's important to plan ahead and think about the small details that will affect how your attendees perceive the entire experience. No matter what happens during your planning process, always stay proactive.