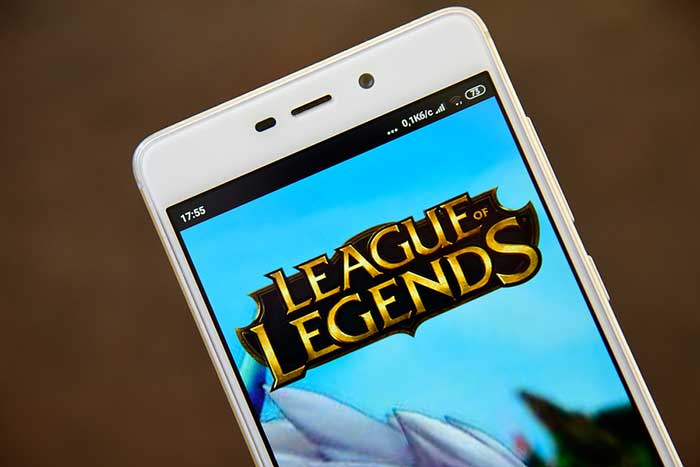 League of legends or 'LoL' first came out in 2009. It is an online battle arena video. It is published by Riot Games, and it is available on both Microsoft Windows and macOS. The game is free to play, but the company makes money through its purchasable characters and customization. It can be played and is available on esports betting sites. Since League of Legends has been popular for over a decade it is important for business owners to know about this game.
Esports is trying to overtake traditional sports and games such as LoL enable this to happen at a faster pace, as they attract and lure players towards online gaming. League of Legends is popular because it offers a glamorous, fortune-filled experience.
The game has regular updates which keep it fresh and exciting for new and old players. League of Legends is much more enjoyable than other multiplayer online battles (MOBAs).
League of Legends creates leaderboards and challenges which keep players entertained. In LoL players can group themselves into groups and teams and are able to play against other teams. The game is shareable and is a multi-player as mentioned above. This means that it can be played with a friend, or they can team up with strangers. Millions play the game every month because it is a nice and interactive game.
LoL World Championship Final
The League of Legends has over 140 champions so there is a playstyle for everyone. The League of Legends is popular because of its competitive nature. It is fun and addictive; as a player, you just never want to stop.
The 2021 League of Legends World Championship final will go down in history as one of the matches with the all-time highest viewership in LoL esports history. The 5th to the 7th of November was a record-breaking weekend.
The grand finals of the League of Legends World Championship took place, set a record-high for esports viewership. 4 million viewers tuned in to the most popular sport in the world. League of Legends is one of the main games driving the esports industry.
League of Legends draws in more viewers than the actual Super Bowl, this is very impressive. It is expected to get even bigger over the coming years. The unique features make this game different from other games in the genre.
Why Viewership Has Increased
Viewership for the League of Legends' championship event has increased in the past three years. In 2016, the championship had 1.6 million viewers and in 2017 and 2018 each has a maximum of 2 million. In 2019, viewership skyrocketed to 3.9 million and dropped slightly in 2020 to 3.8 million.
The viewership keeps increasing as more people are watching on several platforms. The platforms include Twitch channels, Facebook, YouTube, AfreecaTV, VK Live, and others. This list does not include viewers who were watching from platforms in China. League of Legends is also loved in China. To top things off the Chinese team, EDward Gaming took part in the final. The number of viewers in China was massive, which would automatically make the total global viewership larger.
Part of the reason the viewership has risen significantly is that the number of games has increased. There are now five games for the first time since 2016. This means that there are more eyes on each game and more time spread across each.
LoL esports continues to grow and next year. As the world slowly returns to normal since the outbreak of Coronavirus, there will hopefully be a live audience in attendance. This will give the games more hype, which this year's tournament unfortunately lacked.
The professional League of Legends will be taking a much-needed break until the next tournament kicks off for the 2022 season.
Popularity Of Esports
Esports has long been popular in a lot of Asian countries and is attracting a broader audience from players of online casino games like Vera and John to gaming novices and beginners. This space of gaming and sports has grown significantly worldwide. Over the past few years, more people have found an interest in this industry. North America has most especially shown great interest. As smartphones and mobile internet become more accessible to more people so has the growth of esports.
There is definitely a lot of interest around many esports games at the moment. The interest comes with a lot of opportunities for gamers and teams. They are given the opportunity to win big cash prizes and simply become a part of an amazing opportunity.
The world championships this year became the most popular tournament since its inception. This is because the total number of hours viewers spent watching and streaming was very high.  The total hours watched totaled 174.8M. This is 25% more than last year's championship event. Last year's event ranked second.