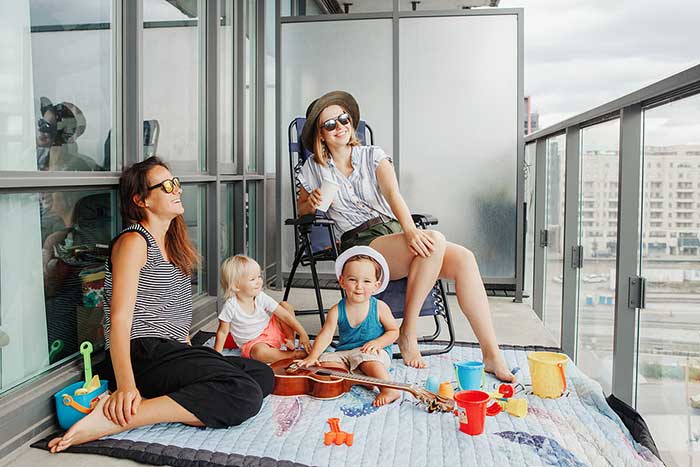 Although staycations remain the safest and most comfortable way to spend your holiday during the ongoing pandemic out there, they seem an uneventful fallback option for many people. However, spending a vacation without leaving your local area can be highly fruitful and rewarding — you just need to plan it carefully. If you have no idea what to do with all this free time while being stuck in the city, this article is for you!
Below, you will find a list of several activities you should try during your staycation to make the most out of it. They range from booking a spa day, visiting local science museums, and playing online games to going camping, trying new cuisine, and doing touristy things to see your hometown from a new perspective. Continue reading to plan yourself the best staycation ever.
Visit Your Local Science Museum
The first thing you should do during your staycation is paid a visit to the local science museum. The world is facing an ever-growing problem of decreasing interest in science, which means that kids are growing up without knowing what it is all about. Visiting local science museums is an excellent remedy to this problem, as it can quickly improve your overall scientific knowledge. You can also visit the science museum with your child to ensure that they will take advantage of all the knowledge to come.
Do Something You've Never Done Before
A staycation is a perfect opportunity to try new things — and we mean really new things! For example, if you never tried learning a new language before, use your staycation to work on it. You can choose from many languages — from Spanish all the way to Mandarin. Alternatively, you may go for a musical instrument or choose a craft and try doing it on your own.
Of course, you can also learn how to cook or create your own soap — all these things can help you grow personally and come in handy in the future. However, don't forget to allow yourself to rest and relax — for example, you can pick some casino games (you can play here), binge-watch a new Netflix documentary, or go for a brunch in a place you've never been before.
Have a Spa Day
Spa days are one of the best things you can do during your staycation. They are great for relaxation, as they provide you with skin-enhancing services. You might even feel like you are on holiday even though you are at home!
Alternatively, if you live in an area with multiple spa resorts, you can easily find an affordable day spa offer. It can include an array of services, such as facials, manicures, pedicures, massages, body scrubs, and many others.
Go Camping
Another great way to enjoy your staycation is by going camping. It is an exceptional opportunity to leave your comfort zone behind and go out into nature, which everyone should do at least once during their lives. Moreover, camping provides you with the unique opportunity to cook outdoors, something that's fun for both kids and adults.
Try New Cuisine
Depending on your location, staying home for a few days may give you the unique opportunity to try new cuisine offered by restaurants in your neighborhood that you never had the chance to visit before. You can go out for dinner with your family to try something new every night or order the food to your home. Restaurants near your house might also offer you some unusual variations of food items you already know — do not hesitate to try them!
Plan a Family Day
What is a family day? It's a day when you and your family get together and plan something fun to do. It does not have to be a big thing — the main goal here is to bring you closer together. For example, you can plan a trip to the ice cream parlor or a picnic in the park. Alternatively, you may opt for a day at the beach or hosting a party in your backyard. Whatever you decide to do, make sure to make the most of it!
Do Some Touristy Things in Your Hometown
If you live in a major city, you probably never had the chance to see it from a tourist perspective. Fortunately, you can use your staycation to go in search of some of its tourist attractions you never had time to visit. Thanks to it, you may learn many exciting facts about the city's history.
Who knows — perhaps some of the restaurants and bars you find during your sightseeing tour might even end up on your list of favorite places to visit. Put yourself in the shoes of a tourist for one day, and you will not regret it!
Conclusion
Although staycations are usually seen as uneventful, they are great for relaxation and self-reflection. Besides, if you plan them carefully, they can become an unforgettable experience that will help you learn new things about your hometown and grow personally.
The activities listed above are just our suggestions — feel free to use them as inspiration to come up with your own list of things you would like to do. Keep in mind that the most important thing is that you enjoy yourself. If you do your best to do just that, your staycation will be a success. Good luck!