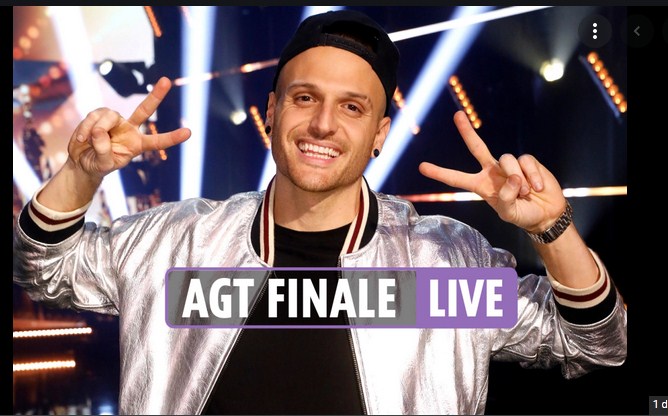 Magician Dustin Tavella has won America's Got Talent (AGT) Season 16. And he goes home with the grand prize of $1 million. He will also be at the Luxor Hotel and Casino where America's Got Talent Las Vegas Live show will be coming up, 9News reports.
The Las Vegas Live event comes up on November 4 – 8 and from 7 pm to 9:30 pm.
Tavella will be joined by other finalists at the Las Vegas show. The four finalists are comedian Josh Blue, aerialist Aidan Bryant, singer Brooke Simpson, and comedian Gina Brillon. Blue was a favorite of many AGT fans, but he came up third in the last round. He won NBC's "Last Comic Standing" competition in 2006 and the victory opened performance doors for him across the country.
Judge and Executive Producer Simon Cowell congratulated Tavella on his winning, saying that the prize will change his life for good. "I'm so happy for Dustin, this will change his life and his family's life," he said. "Next stop…Vegas!"
Interested performers are already registering for the next season of AGT, and the "AGT: Extreme" which is currently underway in various states across the country. According to NBC, AGT was the most-watched summer program for the eighth consecutive year and also the most-watched summer broadcast unscripted program for the 16th consecutive year.
Lots of mixed reactions have been demonstrated following the announcement of Tavella as the winner of AGT Season 16. While it is obvious that he wasn't the best ever magician on the show or even the best in Season 16, many fans believed he won the top prize because he touched people's emotions by bringing his adopted sons to the stage.
Many fans took to Twitter to say the 35-year-old Tavella should have come fourth or fifth, with many even saying his magical acts are not so memorable. One fan on the microblogging social website even went as far as saying his acts were depressing and full of talks. Yet many others praised him for being a good father, even if he admitted that his "act isn't that great". The ultimate act was that he won in the first position.