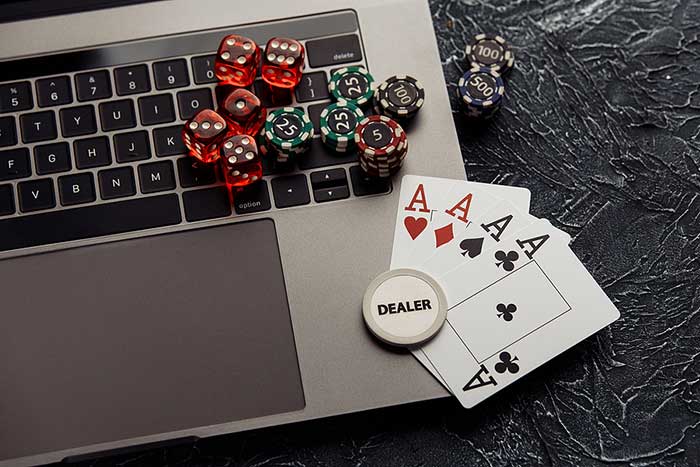 Online gambling is prevalent in Europe and beyond. However, the industry has faced challenges over the decades and some players have been forced out. The legalization of gambling is the major challenge up to date. Although some countries have worked to see gambling become legal, some, including Poland, conduct gambling business under strict regulations.
Malta has earned a reputation in gambling for a long time. The country has led the force of virtual gambling upwards. It is among the first jurisdictions that established the iGaming framework.
Factors such as a regulated market, competitive costs, and convenient gaming taxes favor Malta's position in the gaming industry. With such simple measures. Jacek Michalski gives the full details on how gambling in Poland suffers the harsh consequences of strict regulations.
The debate about Poland's gaming law
In terms of gambling, Malta is quite ahead compared to Poland. Incredible harsh regulations and a strict government approach to the gambling industry have affected Poland's gaming position for years. Gambling in the country is regulated and enforced by the Acts on Gambling Games of November 19, 2002- Gambling Law.
The document entails strict rules on gambling and a set of harsh penalties for violation of the law. The law was hastily introduced in two days and contained errors and inconsistencies, with some authorities raising concerns about its compliance with the EU law. In addition, the gambling policy was passed without any prior consideration to the European Commission.
In 2017, many thought that the government would introduce a friendlier approach to gambling but turned out to be the opposite. The amended law restricted access to unlicensed casino owners' websites and ordered payment services to avoid business with unlicensed casino owners.
With a vague definition for online gambling provided in the gambling law, it is difficult for local companies to abide by the law. Today private companies are only allowed to conduct online betting and promotional lotteries as the only gambling activities.
Foreign companies are a favorite for Polish players as they come with no deposit bonuses among other amazing offers. Luckily, bonus za rejestrację bez depozytu is available to potential Polish players all they need to know about such offers.
Land-based casino laws
There are few legal land-based casinos due to the terms of the 2009 Gambling law. Gambling activities that don't conform to the gambling law are prohibited. It is possible to request that the minister of finance who regulates gambling declare a game a gambling game. Casino games, bingo, and betting are only allowed within casinos. All visitors to casinos must register before entering.
Authorities can access the personal data of the gamers and must be stored for three years. Casino operators should keep a record of all prizes awarded with a PLN2,280 minimum value. Slot machines are highly regulated and prohibited in possession other than limited entities.
An owner of a slot machine should take it for inspection when ordered by the head of the Customs and Tax Office. When a device wants to leave a particular area, the owner should report in advance to the Head of the Customs and Tax Office verbally and in writing
The rough road for online gambling
Gambling has proven to be an awesome approach to make money in Poland. However, there are only two forms of online gambling permitted in the country based on the gambling policy. They include betting and promotional lotteries. Conducting either two forms requires a permit.
The gambling law adopted in 2009 was not clear on technical regulations that cover online gambling and machines. The Gambling bill 2009 passed without the consent of the European Union, was challenged in the court of Justice of the European Union. The court disagreed with judgments made by Polish Courts relating to operating unlicensed slot machines.
The European Commission later held an infringement case against Poland's non-compliance with The Polish gambling regulations with EU laws. The stance of the commission and general approach of CJEU in gambling-related matters have pulled out risks of online gambling invalidating non-compliance with EU law.
Poland's online gambling laws are stringent and you can now tell who regulates gambling in the country. The iGaming industry has faced challenging and unclear moments due to market uncertainty.
Before laws were enacted in 2009, gambling in Poland was regulated by terms of the Act on Games and Betting. Although gaming lobbyists tried to ask politicians to amend the law to their advantage, the government made it impossible to be bought by gambling lobbies.