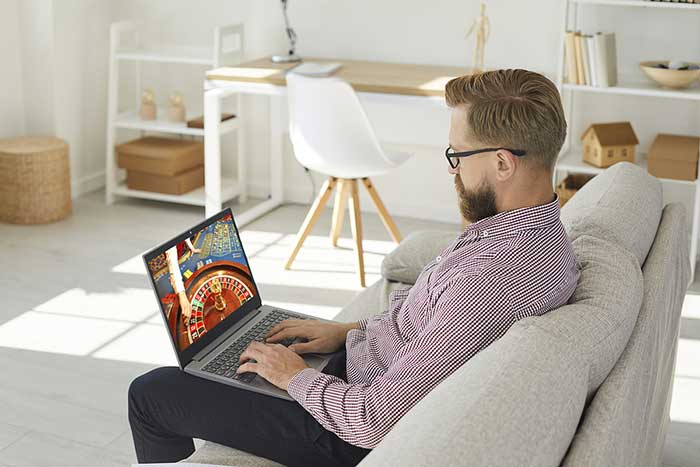 Casino gaming has grown absolutely massive since it exploded onto the internet in the mid-1990s. After witnessing the success of the early pioneers, online casino operators quickly realized the potential the internet offered for casino gaming and tried to find out if they'd reap similar riches from the venture. They did.
Today, the online gaming market, of which casino gaming is a part, has grown to a staggering size. Right now, according to data on the website of consumer and market data company Statista, the market is worth almost $59 billion, but this value is anticipated to become worth more than $92.9 billion.
One of those most successful casinos in the online gaming space has been the Megaways Casino. This fairly new operator on the block has enjoyed pleasing success since it opened its digital doors. Below is a look in-depth at the operator Megaways Casino and what they offer.
Who are Megaways?
Megaways Casino operates live casino games, such as baccarat, blackjack, poker, and roulette, not to mention various versions that make these traditional games even more engaging; online casinos, including blackjack and roulette, as well as online scratchcards, and the opportunity to play the games in demo mode; and Slingo games, which are slots that incorporate bingo features into them.
However, Megaways is most renowned for its slots. In 2015, the Australian software studio came up with an innovative new style of slot that creates an original twist on traditional slot games. Whereas conventional slots have a fixed number of reels and pay lines, Megaways slots change the number of symbols on a reel every spin, which creates a lot more different ways to win; thousands of ways to win, in fact.
How the Megaways mechanic actually works
Megaways slots have a simple aim: line the reels up from left to right to win. The slots are different from traditional slots insofar as they don't have a fixed number of symbols per reel and, as a result, don't have fixed pay lines either. Thanks to the iconic Megaways reel modifier, the number of symbols on the reels can vary. Engagement is hugely important in the world of online slots and this feature certainly keeps things interesting for the player.
In a Megaways online slot, there are normally six reels and the game will offer two to seven symbols per reel. If a slot features, for instance, six reels and seven symbols per reel, this creates a gargantuan 117,000+ ways to win. The more symbols there are, the more chances the player has of winning. The formula for calculating the number of ways to win on a Megaways slot is as straightforward as playing the slots themselves: multiply the number of reels x the number of symbols per reel and you have the total number of possible ways to win.
As you can imagine, such numerous prospects of winning in a style of game in which the outcomes are so highly randomized will be immensely attractive to anyone thinking of trying their luck on the slots. Let's not forget that online slots are immensely accessible partly because they're so affordable to play.
The best Megaways games
Of course, operators don't make it big in the highly competitive world of online casino gaming without an outstanding offering of games. Here are some of the best Megaways slots to consider playing. Remember, they're online so you can play them anywhere at any time as long as you have access to the internet.
Genie Jackpots Megaways
Genie Jackpots Megaways is a six-reel slot from Blueprint Gaming and, if you're looking to win some big money, this will certainly appeal to you as the maximum payout is unlimited. It's a high volatility slot and has a return to player (RTP) of 96.52%. Bonus features such as the free spins give the players some big wins if they strike it lucky. This game is an entertaining retelling of the Aladdin tale, with a highly entertaining genie and upper paytable symbols of a scimitar, the genie's turban, and a treasure chest. You'll definitely enjoy it.
Gonzo's Quest Megaways
Gonzo's Quest Megaways is powered by Red Tiger Gaming and builds on the best features of the original Gonzo's Quest, which was revolutionary as it was one of the first games to introduce cascading reels and increasing multipliers. Any player who enjoyed the predecessor is likely to have just as much fun playing this one. The game offers medium to high volatility and features an RTP of 96%, plus a top payout of 21,000x.
Who Wants to Be a Millionaire Megaways
This slot, developed by Big Time Gaming, is based on a hit TV show. As you might expect, the volatility is high, but the RTP is generous averaging 96.24%. Play this one and, if you strike it lucky, you could earn a generous maximum payout of 50,000x. The free spins feature also doesn't clutch on the purse strings too tightly, offering an unlimited win multiplier and potential unlimited re-trigger as well. Such high levels of generosity from a slot might well tempt you to invest in a few games of this one.
If you're looking for a company that offers some highly entertaining slots and other games, Megaways Casino is the way to go. The slots are not just engaging, but they provide you with something that little bit different that increases your chances of winning, so they're definitely worth a try.