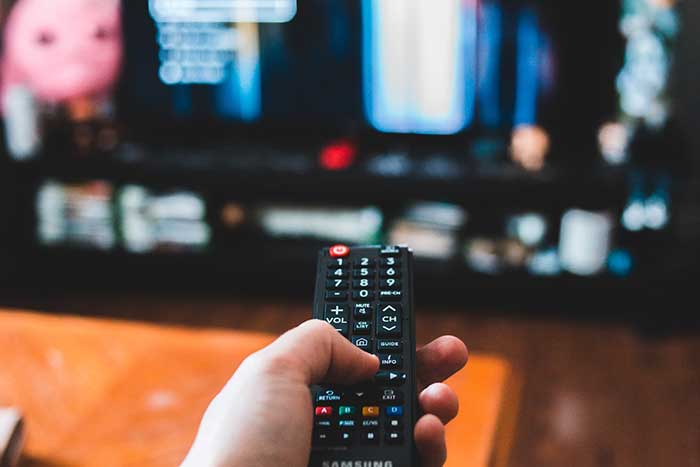 Movie nights are a great way to spend quality time alone or with a loved one. They are, however, only as good as the film you choose, so selecting the right title is critical. It has to be something that interests both you and your friends or family members (if you're watching together), so the choice can be tricky.
If you can't decide what to watch tonight, consider a few casino-themed films. Depending on the title, they can often provide you with everything you need: action, logic, and even romance. It's an even better idea if you're one of the many people browsing through top-rated casino games in their free time.
Take a look at our list of the seven best casino-based movies of all time – they'll definitely make your evening enjoyable. In the article below, you'll find classics as well as some more recent films, all of which are entertaining, such as Ocean's Eleven, Casino Royale, or 21. Read on, find something that appeals to you, and have fun during your next movie night.
Casino (1995)
This crime drama was directed by Martin Scorsese, stars Robert De Niro and Sharon Stone, and it's based on the nonfiction book "Casino: Love and Honor in Las Vegas" written by Nicholas Pileggi. The movie is set in Las Vegas in the 1970s. The film follows several people, such as casino boss Sam "Ace" Rothstein (De Niro), his wife Ginger (Stone), and Ace's right-hand man Nicky Santoro (Joe Pesci).
Sharon Stone was significantly acclaimed for her role, which gained her an Oscar nomination and a Golden Globe award.
Ocean's Eleven (2001)
The first-ever Ocean's Eleven movies was released in 1960, and it featured a cast of big Hollywood names, including Frank Sinatra, Dean Martin, and Sammy Davis Jr. Then, a remake was made in 2001 with Brad Pitt, George Clooney, Matt Damon, Don Cheadle, Andy García, Bernie Mac, Julia Roberts, and many more.
The film is about a group of professional criminals who plan to rob several Las Vegas casinos simultaneously. This causes tension between the group's leader Danny Ocean (Clooney), and his ex-wife Tess (Roberts). Overall, Ocean's Eleven is a fun and entertaining movie with a cast of talented actors.
21 (2008)
This is another casino-themed crime drama, but this one is based on a true story. It stars Jim Sturgess as Ben Campbell and Kevin Spacey as Micky Rosa. Ben is a mathematics major at MIT who gets accepted into Harvard Medical School; unfortunately, he can't afford the tuition. After that, he turns to card counting and ends up being recruited by Micky to join his team of blackjack players, which are all college students.
The movie received relatively positive reviews from critics when it was released in 2008.
Casino Royale (2006)
This slick action film is based on Ian Fleming's first James Bond novel. It stars Daniel Craig in the title role, and it shows how Bond became a double zero agent (007), meaning he has recently got his license to kill. In this movie, the famous British agent is assigned to take on terrorist financier Le Chiffre (Mads Mikkelsen) in a high-stakes poker game.
Casino Royale doesn't take itself too seriously, but it still provides plenty of memorable moments. The film also features Eva Green as Vesper Lynd, one of the all-time favorite Bond girls and his beloved.
Rain Man (1988)
This quirky dramedy stars Dustin Hoffman and Tom Cruise as Charlie Babbitt and Raymond Babbitt, respectively. Charlie is a self-centered yuppie who makes his living taking advantage of gullible people. When he suddenly receives word that his father has died, Charlie travels to collect his inheritance only to discover that his father left everything to Raymond, his autistic brother who can't even brush his own teeth without assistance.
The rest of the film follows Charlie and Raymond's road trip across the country back to their home after they get into an argument about Raymond's inheritance. Where's the casino in all this? Raymond turns out to be an autistic savant with an incredible talent for mathematics. Of course, Charlie decides to use his brother's skill to win big money.
The two learn how to get along better while facing challenges along the way – it's definitely an entertaining film worth watching!
The Cooler (2003)
This crime drama was directed by Wayne Kramer, and it stars William H. Macy, Maria Bello, Alec Baldwin, and Paul Sorvino. It tells a story that takes place in Las Vegas, where a guy named Bernie Lootz (Macy) has the gift of making people lose at gambling. This gift makes him a "cooler," and he's used by casinos to keep their customers playing. Things change when he meets a woman (Bello) and fall in love with her.
The Cooler is a fun movie with great acting from its main cast members, so you should definitely watch it if you're looking for something entertaining!
In Conclusion
The six movies we've just introduced you to are definitely worth your time if you're looking for a fun and entertaining way to spend your evening. Whether you want to watch something lighthearted or something with a bit more drama, you should be able to find what you're looking for. Whether you're an avid gambler or not, each of these movies will provide you with an enjoyable experience!